The following two tabs change content below.
Latest posts by techwriter (see all)
© 2011 Ugur Akinci
This one is a total no-brainer. It's so easy even I can do it!
(1) Create your MS PowerPoint presentation.
(2) Click the VIDEO button and select Video from Web Site…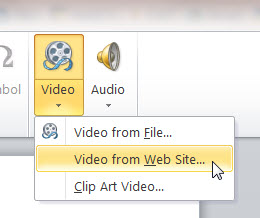 This will display the following dialog box: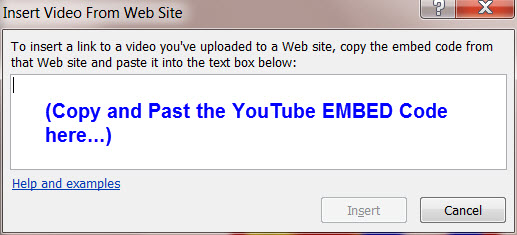 (3) Insert your YOuTube embed code into this screen and click Insert.
(4) Save your presentation and you're done!  Enjoy!
TIP: You can insert other kinds of videos too including .AVI format but some formats increase the file size tremendously. If your file size jumps up to ten or twnety megabytes, you may have baddwith isasures while watching it online.
Solution for such slide shows is to convert them to Flash (SWF) format to reduce their file size.