The following two tabs change content below.
Latest posts by techwriter (see all)
© Ugur Akinci
The idea of a "master slide" is a basic one that MS PowerPoint 2010 shares with other presentation applications like Adobe Captivate 5.
A master slide is a template that displays certain fixed elements on every individual slide. When changes are needed in those fixed elements, all you need to change is that one master slide instead of every individual slide in the presentation. It's a definite time and energy saver.
You can have more than one master slide in a MS PowerPoint 2010 project but each individual slide can be assigned only one master slide.
Here is an IMPORTANT CONCEPTUAL DISTINCTION you should be aware of:
MS PowerPoint does NOT have SINGLE master pages, like some other applications have (Adobe Captivate or Adobe FrameMaker, let's say) but a FAMILY of such RELATED master pages called THEMES.
The concept is very much like that of a FONT FAMILY which includes the Regular, Italic, Bold, Symbols, Condensed, etc. versions of the same font.
In a similar manner, when you select a master page, you actually select a FAMILY of related pages displaying the same THEME (color, font, background, etc. combination). Each individual master page within that theme is designed for a different purpose in mind, as you'll realize when you view them one by one.
This way you can select a specific layout from the same FAMILY that exactly serves the purpose of that particular slide (Section Header,Vertical Text, etc.) while preserving the OVERALL GRAPHIC UNITY, the OVERALL LOOKS (THEME) of the whole presentation.
Here's how to create master slide(s) in MS PowerPoint 2010:
(1) Launch your MS PowerPoint 2010 to display the BRAND NEW default slide project:
(Click images to enlarge them)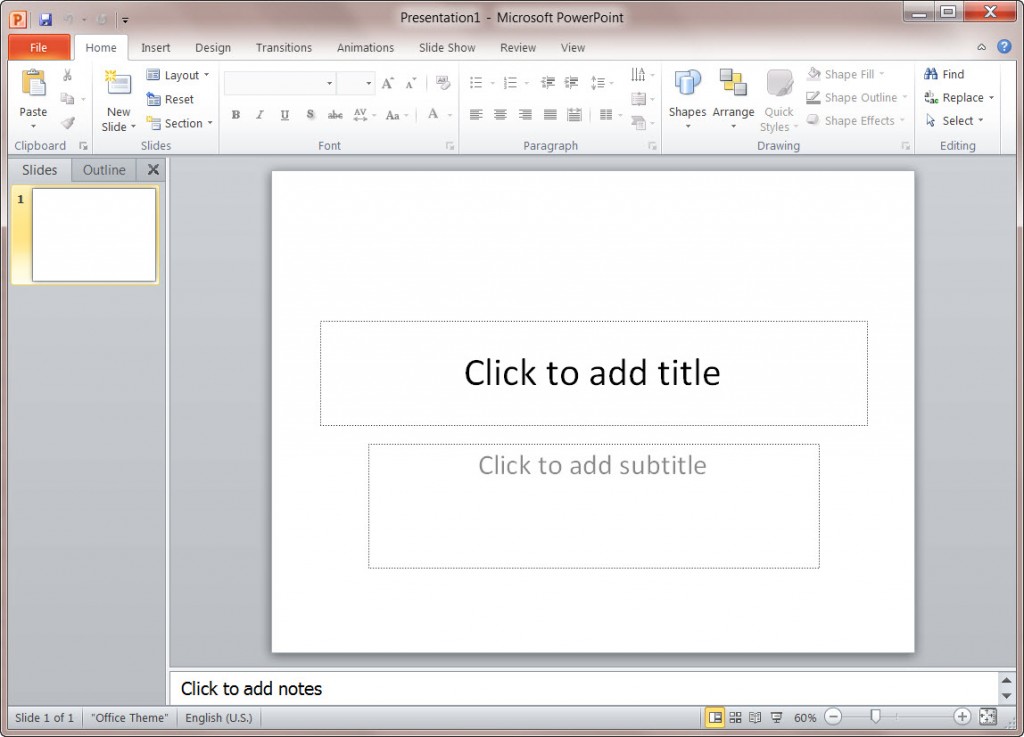 (2) It may not be apparent to you, but even at this stage MS PowerPoint is using a DEFAULT MASTER PAGES THEME to display what you see on the screen. To reveal these pages, click the LAYOUT button: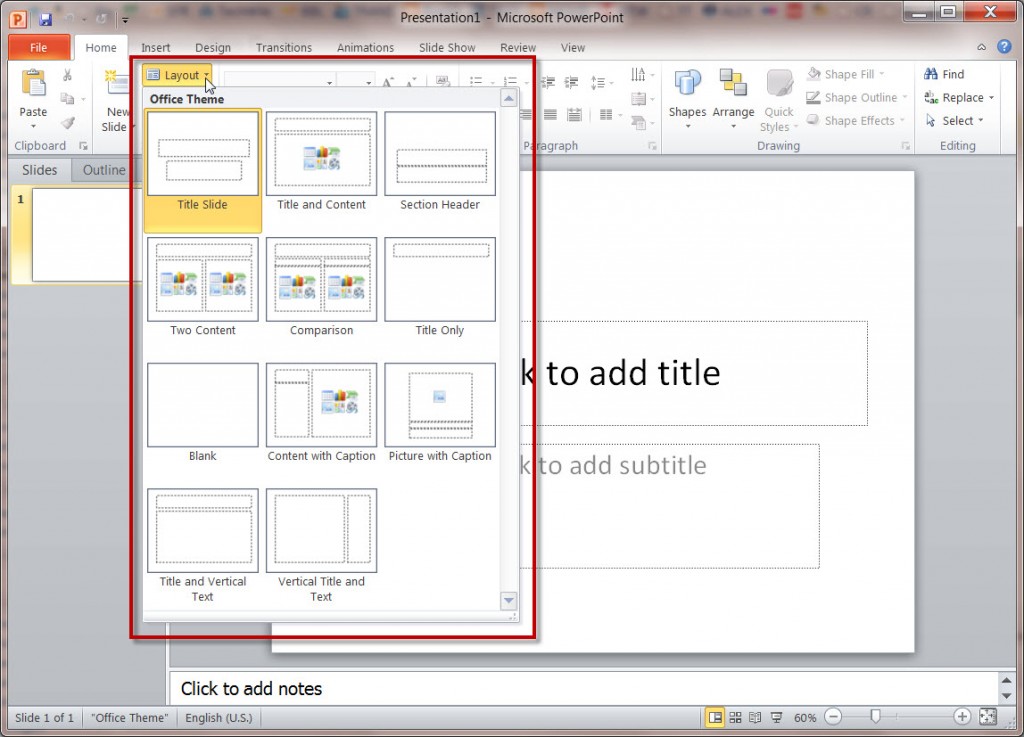 (3) From the View tab on the ribbon, select the Slide Master button to display the master slide layout. This will dynamically display a new Slide Master tab: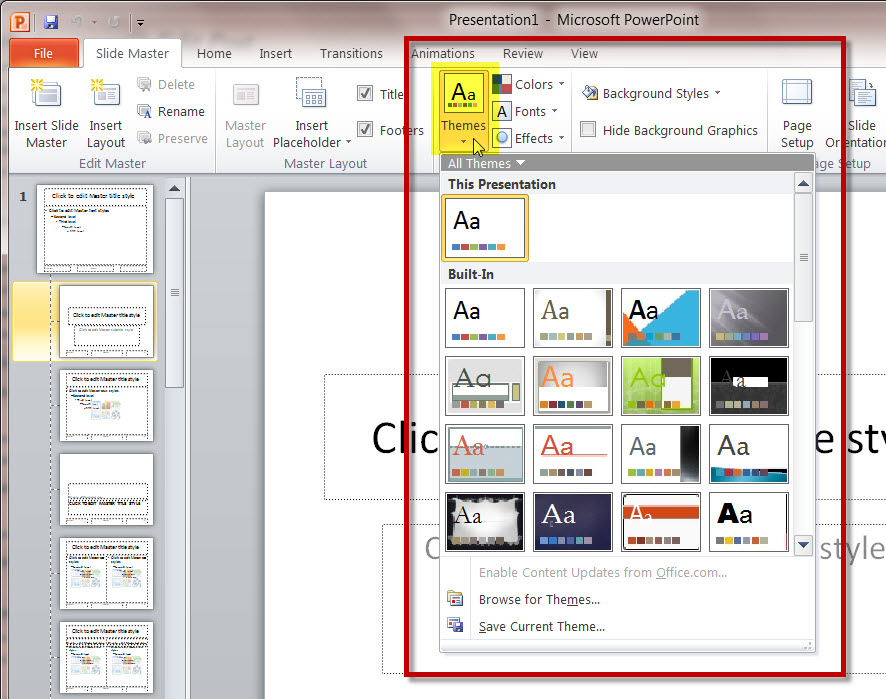 (4) Select a theme from the THEMES drop-down list to give a certain graphic look to your master slides. While you're at it, go ahead and add a second theme (e.g., Couture). Now you have TWO different sets of master slides attached to the project.
(5) Click Close Master View to return to the BODY slides.
(6) To apply the master slide (theme) to an individual body slide, select the Home tab. Click the Layout drop-down list and select the first, second, etc. master slide you like: