The following two tabs change content below.
Latest posts by techwriter (see all)
© 2011 Ugur Akinci
There are some features of MS Word 2007 that is available only if you convert your technical document into an XML format.  For example, if you'd like to insert a detailed bibliographical book citation note into your document, then you first need to convert it into XML format by selecting Office Button > Convert.
Once that is done, place your cursor where you want your citation to appear, select the References tab on your ribbon and then click the Insert Citation button to display the Create Source dialog box:
(Click to enlarge the image)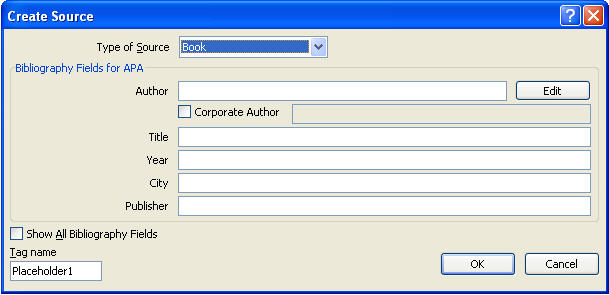 You can click to enter even more detailed bibliographical information by selecting Show All Bibliography Fields check-box: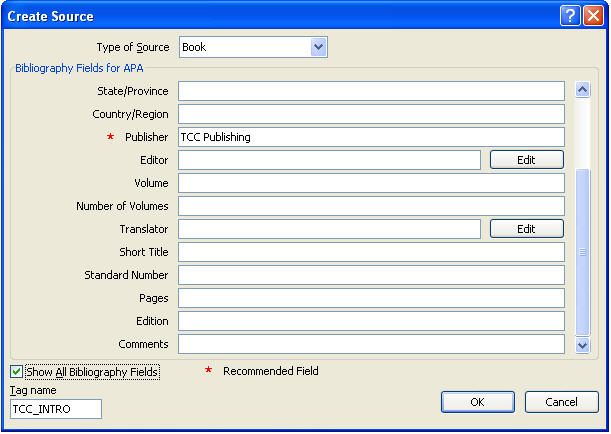 Click OK to enter your citation.
Click the citation's drop-down list arrow to edit the citation itself or its source information fields: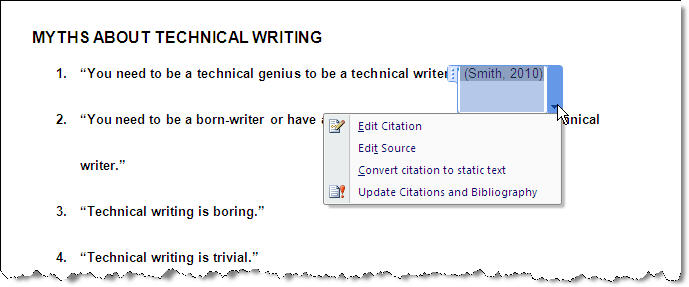 NOTE: This MS Word 2007 feature can be used to insert detailed citation not only for books but for articles, films, patent, interviews, sound recordings, etc. Click the Type of Source drop-down list to see all the possibilities: