The following two tabs change content below.
Latest posts by techwriter (see all)
©  Ugur Akinci
There is nothing more dangerous than popular generalizations when it comes to career choice.
You've heard it a zillion times: "Become a lawyer or a doctor…"  Usually "money" is the reason why your parents want you to become a doctor or a lawyer.
But what's the inside story? Do all lawyers make money? How about their stress levels? Are they happy?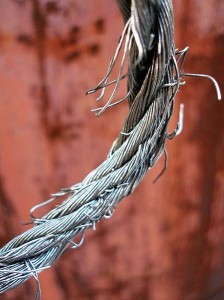 Here is the fascinating story of a young ex-lawyer who decided to leave law behind and become a technical writer — one of the "least stressful" jobs, according to a 2010 occupational survey by U.S. Labor Department.
"I'm a technical writer for the IT department of a large St. Louis-based company," says the author.
"I like it because I get to use my writing and logical thinking skills.  Also, I think I am a perennial student.  This job lets me learn new things – there is always something new for me to learn about technology…  I work full-time, 40 hours a week.  The IT field is considerably less stressful than the legal field.  That makes for a happy Michelle."
Click here to read the rest of Michelle's story, "Why I Left the Law."
(Photo courtesy of Wikipedia)
Did you have a similar career change to or from technical writing? Please feel free to share your experience by commenting.