The following two tabs change content below.
Latest posts by techwriter (see all)
© 2011 Ugur Akinci
When I was a kid I used read a cartoon named "Dick Tracy." Probably it's still published somewhere, on some syndicated cartoon channel or newspaper column.
Dick Tracy used to have a tiny little wristwatch that was actually a transponder — it used to send and receive messages about the bad guys and that's how Detective Tracy used to zap them! Well, those days are here of course.
Now not only we can communicate with one another through devices that small, but we can also learn and teach with similar ease and convenience.
I believe MOBILE LEARNING is one of the most exciting frontiers in the technical communication universe today.
Writing and designing learning/teaching modules for mobile devices (iPhone, iPad, Android phones and pads) will be a "growth sector" for sure.
If I were a young technical writer today with a technical bend, I'd right away start to teach myself HTML5 (iPad's favorite tagging and display format) and Adobe Flash (the HTML5 rival).
One company that has invested a lot to develop such tools of the future is RAPID INTAKE. If you have not heard of them before I advise you have a close look at their products.
One upcoming product Rapid Intake will release to the market soon is the mLearning Studio, a drag-and-drop easy e-Learning tool developed specifically for iPads, iPhones, Android phones and pads, with a BlackBerry version soon coming up.
Here are my first impressions of the Beta version of this new exciting product:
I love the way mLearning's EDITING SCREEN is designed with the non-techie developer in mind.
Basically every topic has its own no-brainer editing pane: title, text, images, etc.
(Click to enlarge the images)
Printing/publishing is again as simple as clicking a button.
Of course the heart of an e-Learning system is quizzes and exercises.
mLearning provides an easy way to include multiple choice and other kinds of SCORM-compliant quizzes and then display the results according to your preferences. Imagine taking a whole class and the final test on your iPhone while riding the metro or waiting for your laundry to dry.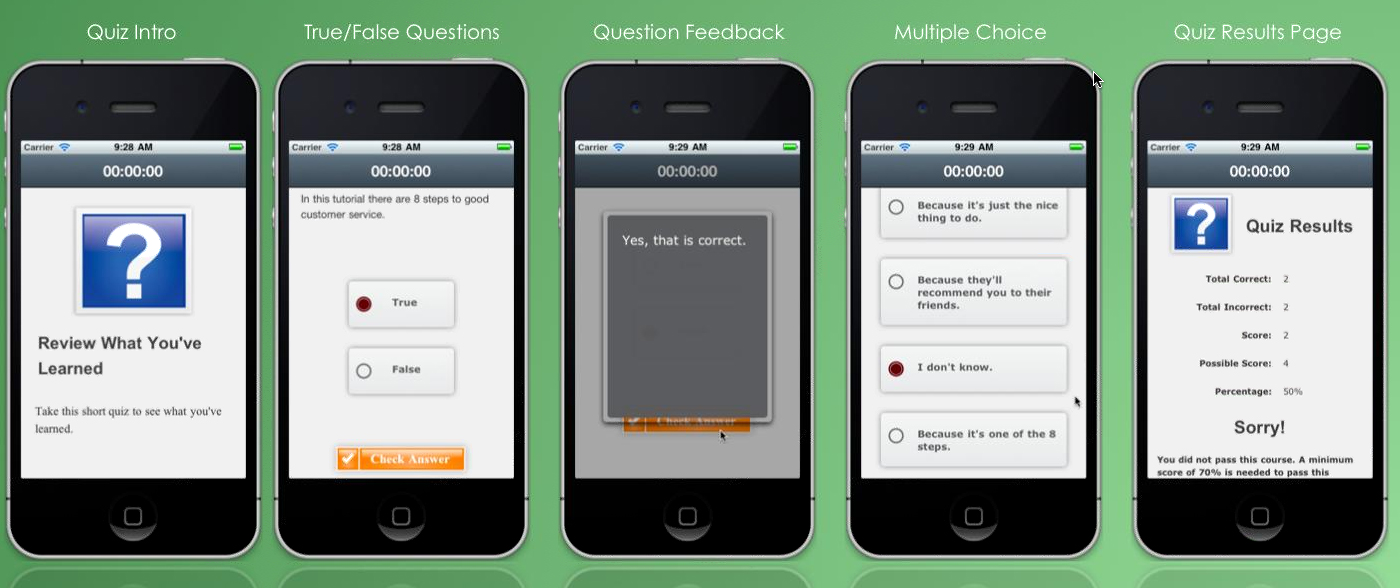 You can save your learning module as an ICON on your iPhone or iPad just like you would with an app: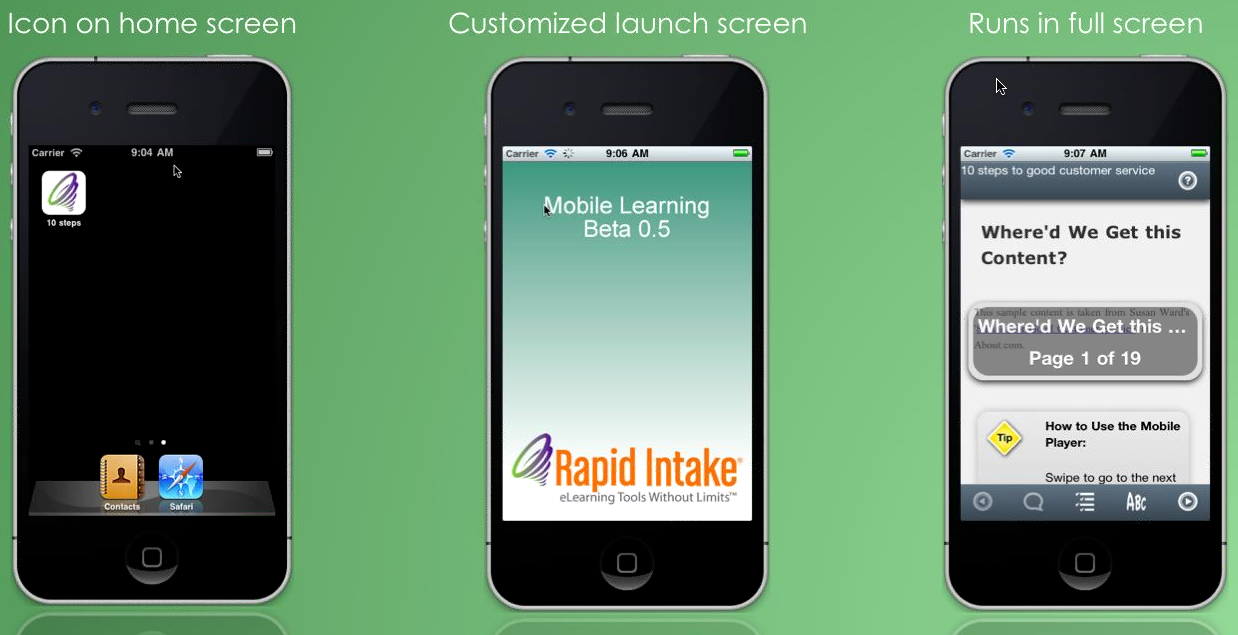 You can customize the launch screen any way you like. Once launched, the learning module will run in full screen.
Among the other features of the mLearning Studio I like is the ability to generate TOC (Table of Content) and a Glossary: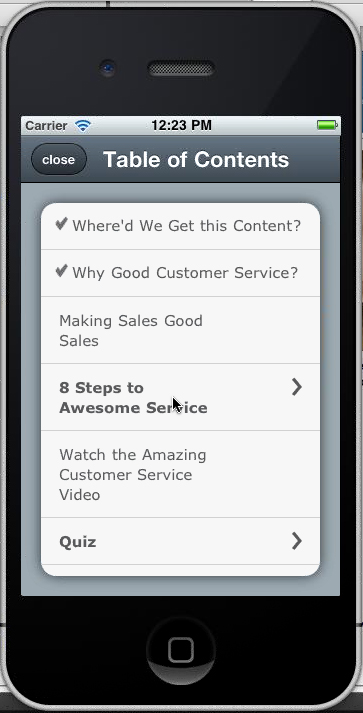 Get on Rapid Intake's mailing list today and sit in one of their webinars. They are very informative and educational. This is one company that I'll be watching in the months ahead since they seem to have their eyes firmly glued on what's coming next down the ever-widening technology pipeline.