The following two tabs change content below.
Latest posts by techwriter (see all)
© 2011 Ugur Akinci
Did you know that you can browse your MS Word 2007 document one table, one comment, or a footnote at a time?
This is probably one of the least used functionalities in MS Word 2007 because the SELECT BROWSE OBJECT button that controls this wonderful function is hidden at the bottom of the vertical scroll bar: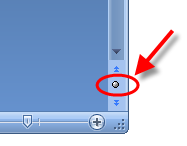 When you click this button, MS Word 2007 displays all the objects with which you can browse your document: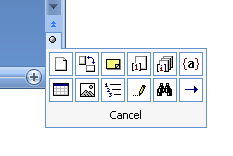 TOP ROW (Left to Right): Browse by PAGE, by SECTION, COMMENT, FOOTNOTE, ENDNOTE, and FIELD.
BOTTOM ROW (Left to Right): Browse by TABLE, by GRAPHIC, HEADING, EDITS, FIND and GO TO.
For example:
When you have a 1,000 page Word document and you want to jump from one table to the next, you don't need to search for it through the FIND dialog box by entering the title of the next table. That takes just too long and the chances are you wouldn't have that information anyways.
Instead, just click the SELECT BROWSE OBJECT button, then click the TABLE icon, and bingo!  You'll be transported immediately to the next table in your document. Sweet!
To go back and forth between the tables (or any other OBJECT you've selected) use the PREVIOUS and NEXT buttons on the scroll strip: