The following two tabs change content below.
Latest posts by techwriter (see all)
© 2011 Ugur Akinci
STC (Society for Technical Communication) has unveiled its new and improved web site that offers a very good-looking and clean interface.
Instead of the previous crowded "mosaic look", the STC web site now has a much leaner and disciplined HOME page, with clearly identifiable topic areas:
(Click to enlarge the images)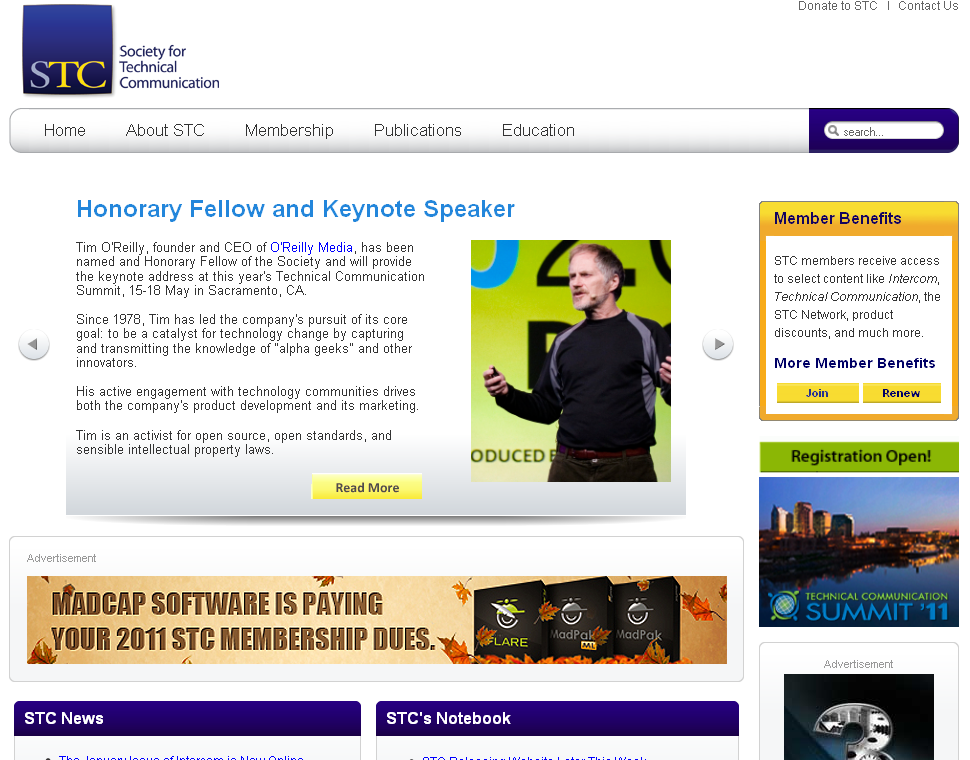 The rotating HOT ANNOUNCEMENTS band up front.
STC NEWS and STC'S NOTEBOOK below.
Followed by BUYER'S GUIDE and E-LEARNING buttons.
Everything that matters the most right there on the HOME page, within easy reach. Good thinking.
The DROP-down menus are very functional and EASY TO READ (thanks STC for thinking of our tired eyes!):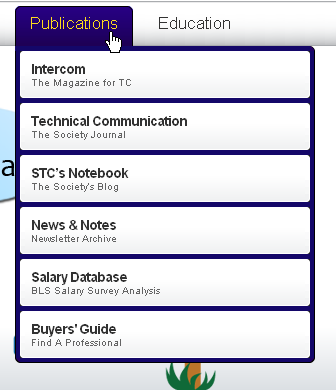 I also must mention my fondness for the new EDUCATION page which displays all the wonderful webinars and online courses that STC has to offer: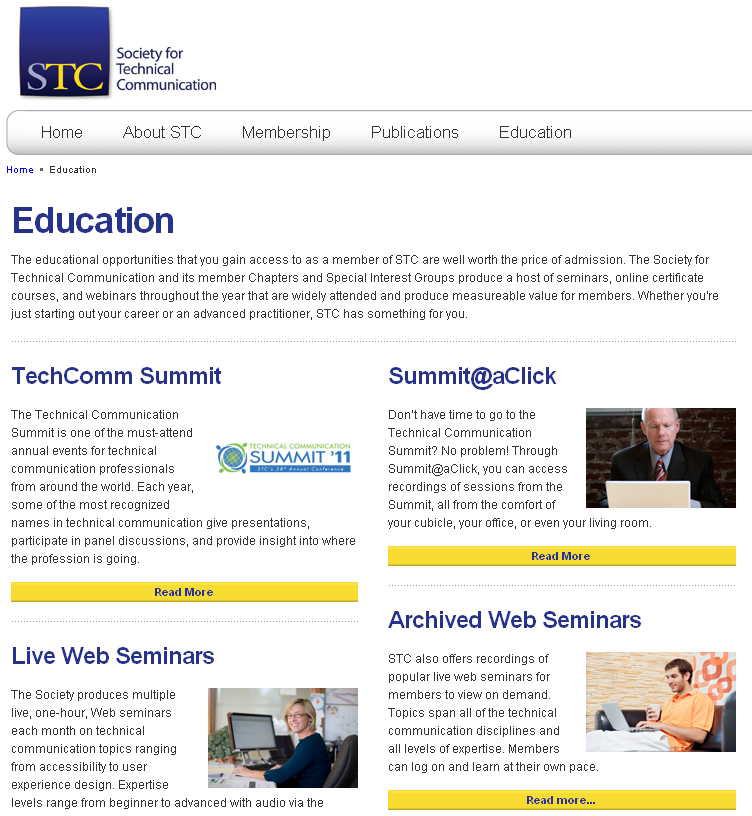 I understand this is still in BETA but I'm sure in a short while this will become the "new clean face" of a wonderful organization that I am proud to be a Senior Member of.
Good job STC!
Are you an STC member? If not, please consider becoming a member today. Click here for the membership benefits.