The following two tabs change content below.
Latest posts by techwriter (see all)
© 2011 Ugur Akinci
Imagine you have a MS Word 2010 document that you'd like to split into multiple sub-documents, with each new document containing a separate part of the original document's content.
This is how you do it:
1) Open the Word document you want split into sub-documents:
(Click images to enlarge them)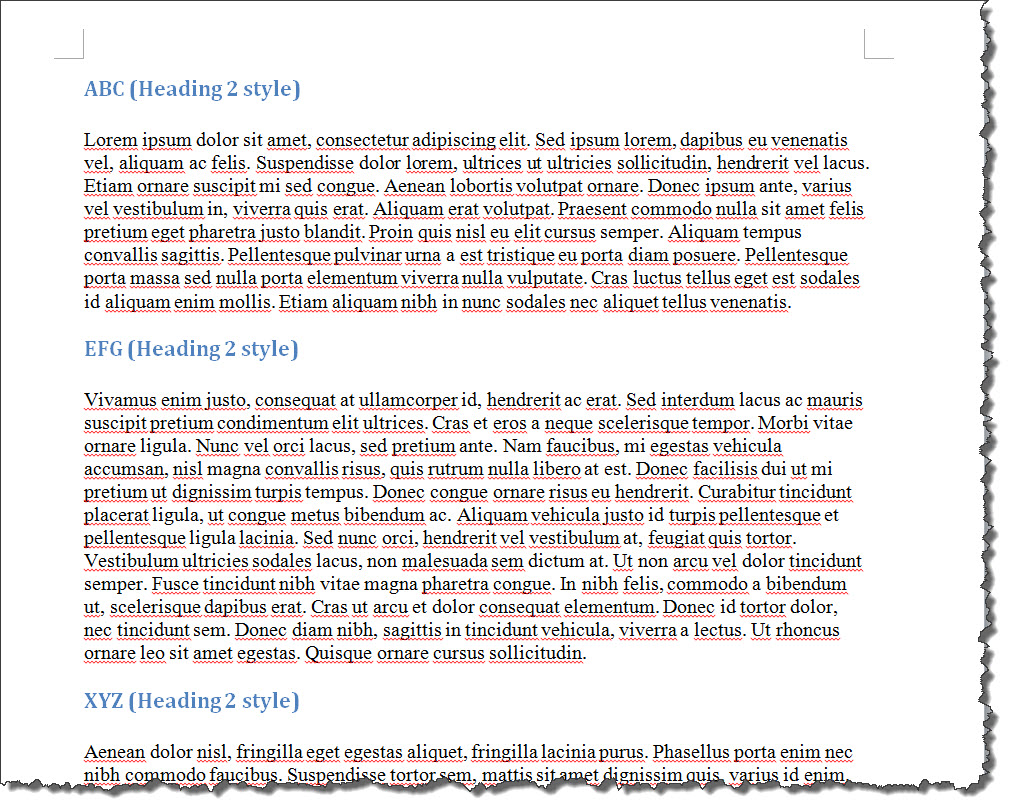 2) Select the content that you'd like to save in the new sub-document.
IMPORTANT: This method works best if the selection is from one heading to the other and the heading in question is the HIGHEST in the document. For example, you can make your selections from one Heading_3 heading to the other if there are no Heading_2 and Heading_1 styles in the document.
3) Select the VIEW tab on the Ribbon, then click OUTLINE view button.
4) Click on the "+" sign to the left of the heading to select the whole section that follows the heading: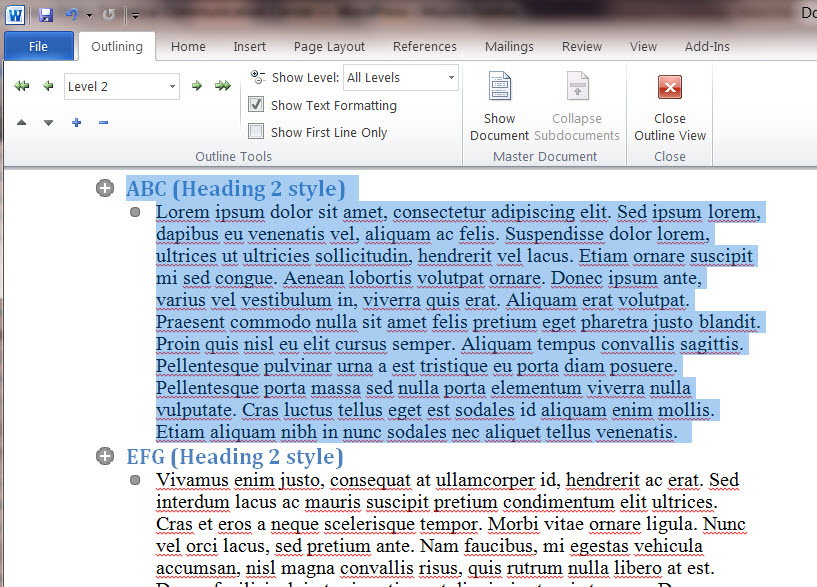 5) Click Show Document button and expand the buttons to display the CREATE button: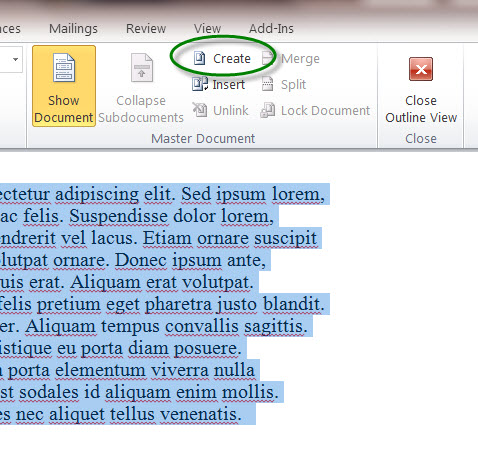 6) Click CREATE to create a new document from the selected content. The  selected text will now be displayed inside a FRAME, with a NEW DOCUMENT ICON on the upper-left corner: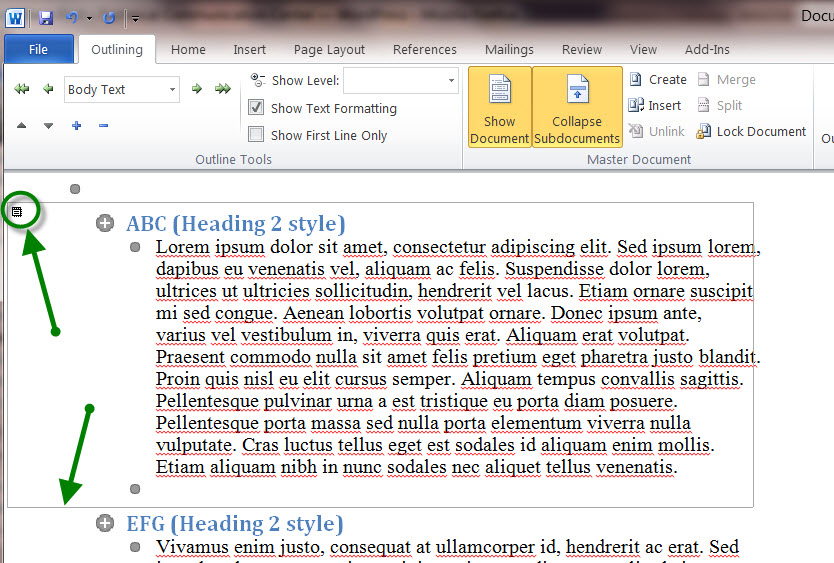 7) Repeat steps 5 and 6 with the other two headings.
8] Click COLLAPSE SUBDOCUMENTS. When prompted, click OK to save the changes to the master document that you;re trying to split. Now Word will display the URLs of the three new documents created, each having the same file name as the heading text selected: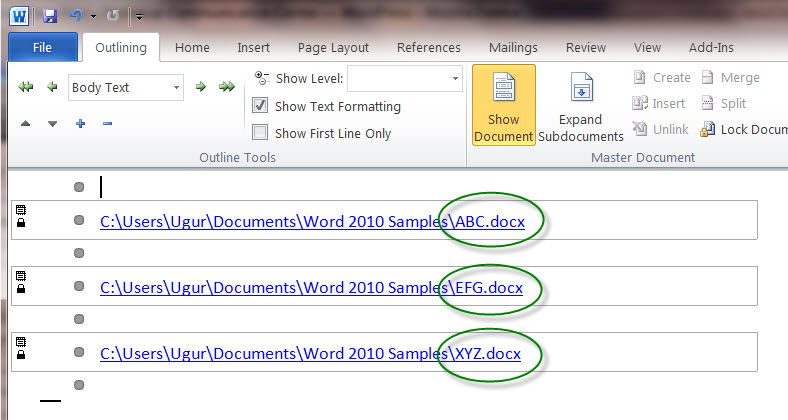 9) Go to that folder on your hard disk and you'll see the three new documents: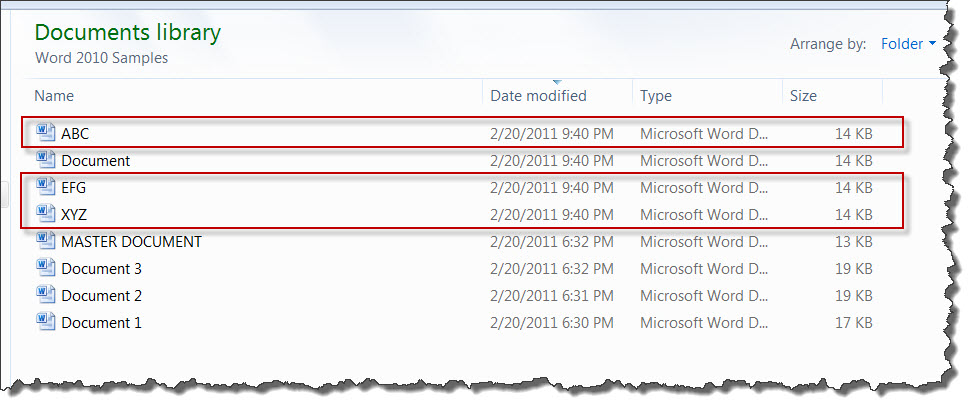 10) Open one of the documents to check it: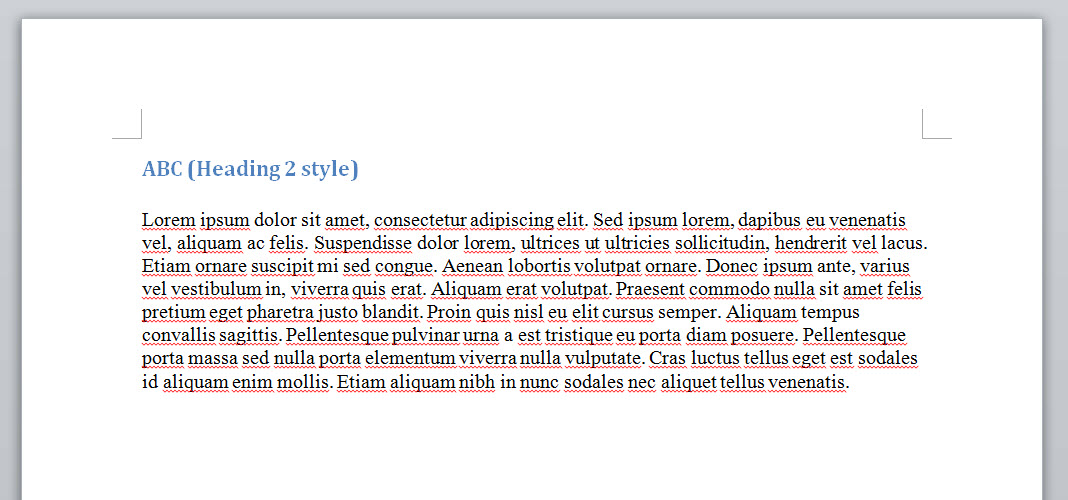 Yes, that's the correct document we tried to create!