The following two tabs change content below.
Latest posts by techwriter (see all)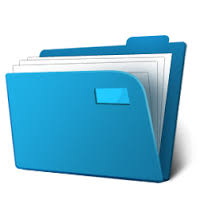 © Ugur Akinci
In technical communication we frequently send large files. Pushing such files through a regular email server is always a problem. Some graphic and video files take up huge space. Those EPS-format or InDesign publication "packaged files" that some printers require also eat up a lot of megabytes because they include every font and/or every image used in the document.
What's worse, sometimes you send the file as an attachment and there is no error message and you think everything is fine. You go to bed thinking your job is done only to wake up the next morning realizing your mail did not go through — most probably due to the excessive file size.
So here are some commercially available alternatives to ease your big packages through the narrow email pipelines:
You upload your big file through email to this company's server. The company sends an email to your recipient which says "Hey, you've got mail! Click the below link to download your file. The recipient does that and the file is sent over.  You Send It says your file is sent in "real time" and offers a free trial as well.
Allows emailing files up to 2 GB in size. No software to install. Up to 500 GB of online storage.
Free service.  Transfers files up to 200 MB.  Works the same way: you upload your file to this company's server. They send a download link to the recipient. The recipient clicks that link to get the file. The link is good for 15 days. Provides tracking and history.
Free service. Password protection available. Works the same: the recipient is sent a download link. The paid version sends files up to 100 GB in size! Provides tracking and history, iPhone app.
Free for files up to 1 GB in size. Private, secure, end-to-end 256Bit AES encrypted transfers. Password-protected packages.
Send and track files up to 100 MB in size but then you need to wait for 10 minutes before sending another file.  Tracking available.
No installation required. Works the same: you upload your file and the recipient is sent a download link. You can send files only up to 100 MG in size.