The following two tabs change content below.
Latest posts by techwriter (see all)
© Ugur Akinci
SlideShare is a great site for sharing your PPT presentations with the world.
But imagine you'd like to add your own voice to the presentation.
Or you'd like to show how something is done on the screen of your computer and then share (screencast) the video tutorial with the world.
And you also do not want to download anything and want to do everything online.
PLUS, when you're done, you want to publish it instantly both on the YouTube and on Twitter.
AND furthermore… you do not want to pay a single cent either. You want to do all that for free.
Here is the good news for avid communicators on a zero budget: SCREENR can do all that for you!

Basically, you create a free account at screenr.com and log in.
Then you drag and select the size of your screen-capture area (on your computer's screen) — this will determine how large the final video display area will be: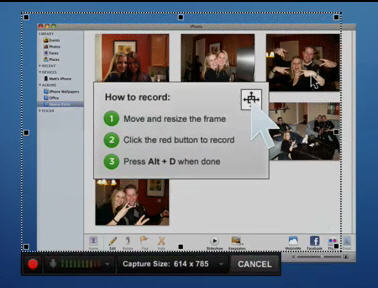 You click the RED button to RECORD whatever you want to do on your screen.
NOTE: Your computer should obviously have a microphone connected to it in order to capture your voice-over narration. Built-in mikes are fine although they're inferior to pro mikes in sound quality.
When you're done, click the GREEN DONE button and you're done.
Then click and post it to Twitter, YouTube, or to both.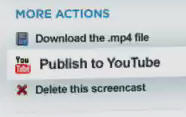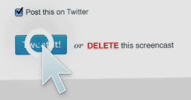 The link displays well even on iPhone and iPad: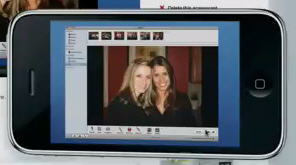 You can embed it into your web site or blog as well…
Is this a pretty nifty idea or what?
Enjoy!