The following two tabs change content below.
Latest posts by techwriter (see all)
© 2011 Ugur Akinci
There are several good online raster editors out there. One of them is Picnik. The other is Photoshop Express (PE).
PE has several features that I like, including its excellent don't-make-me-think design.
But first you need to create a free account. Once you create that, you can log in, upload any photo you like, and work on it through many of the editing tool that you are used to using in the full paid-version of Photoshop. (Yes, PE is free!)
Here is the PE editing window:
(Click to enlarge the images)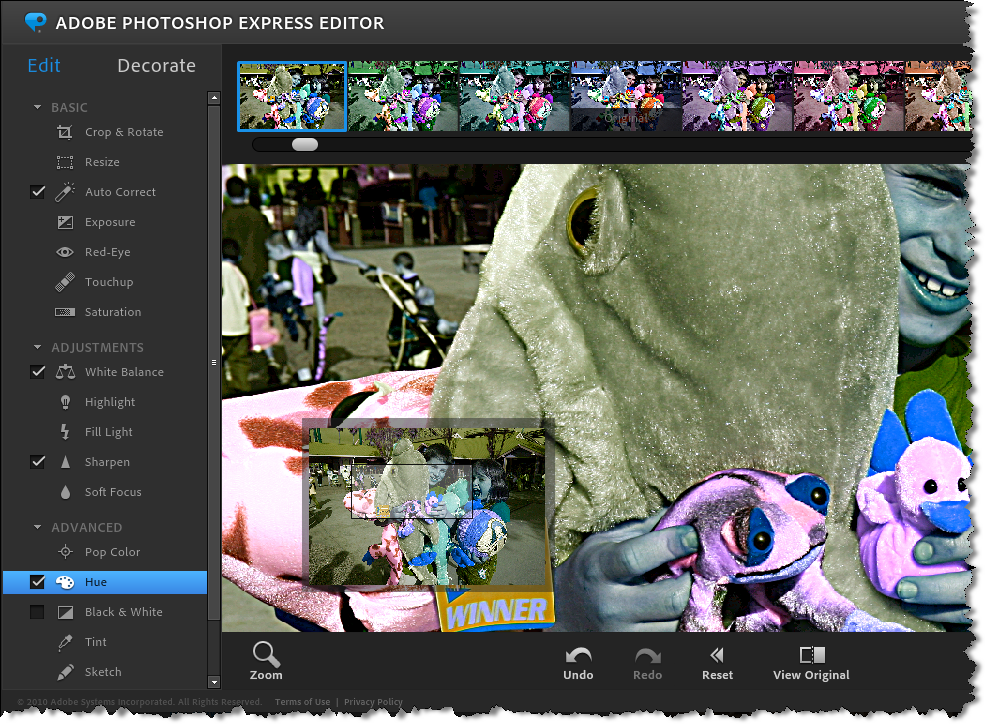 The thumbnail sketch bar on top gives you a clear indication of what the change you'd like to make would look like, depending on the editing tool you select.
After you're done, click the SAVE button and PE gives you 3 different size options to save on to your hard disk: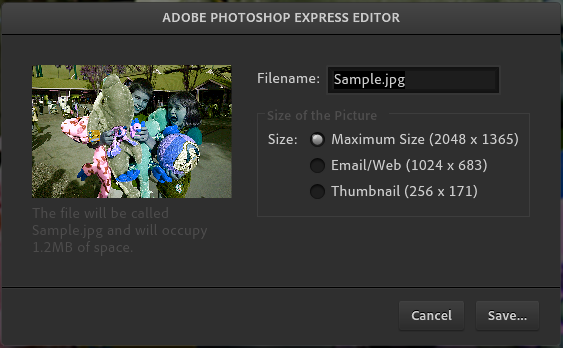 PE  also has this great STYLE MATCHING functionality. This allows you to re-style your photo according to the color palette of another that you can select from the Styles bar above: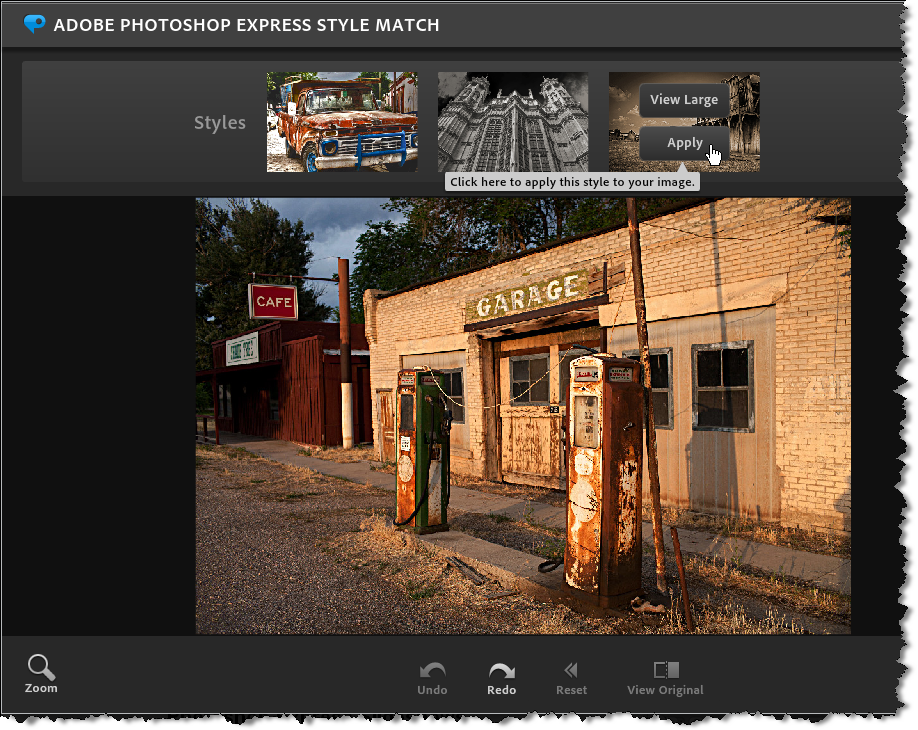 Here is the result: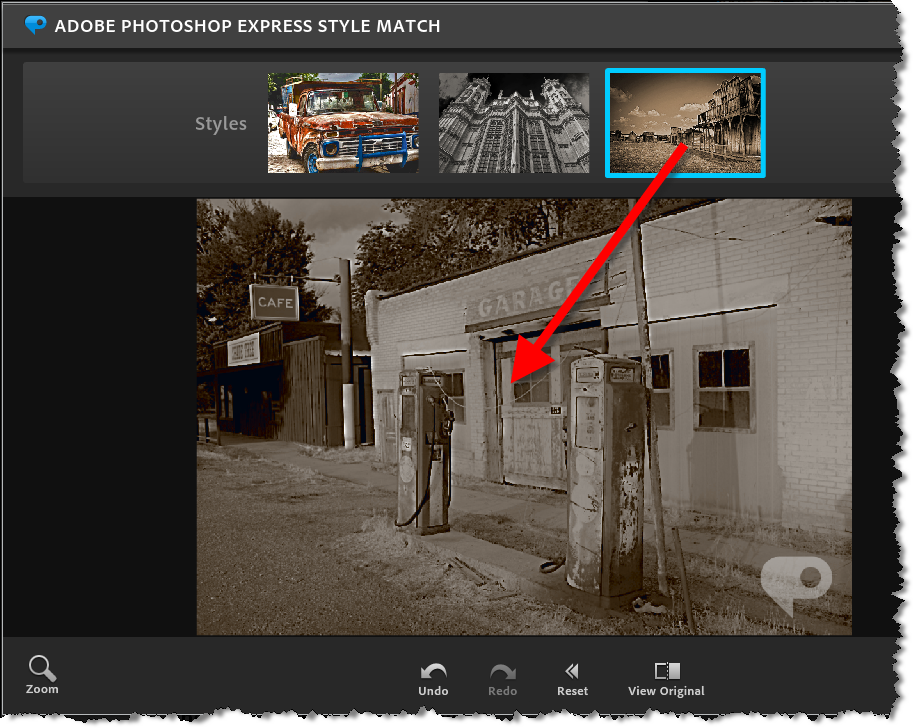 I'd also recommend the TUTORIALS and other learning tools PE offers for graphic design students of all levels.