The following two tabs change content below.
Latest posts by techwriter (see all)
© Ugur Akinci
Did you know that you can add complicated mathematical questions easily with just one-click into your MS Word 2007 or Word 2010 technical document?
Here is a list of equations you can insert with no problem at all:
Pythagorean Equation
Taylor Expansion
Trig Identity 1
Trig Identity 2
Area of Circle
Binomial Equation
Fourier Series
Expansion of a Sum
Quadratic Formulas
Follow these steps:

(1) Place your cursor in your MS Word document where you want to place the equation.
(2) On the ribbon, select Insert tab >Quick Parts > Building Blocks Organizer: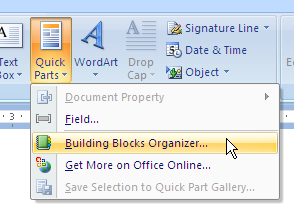 Building Blocks Organizer screen will display: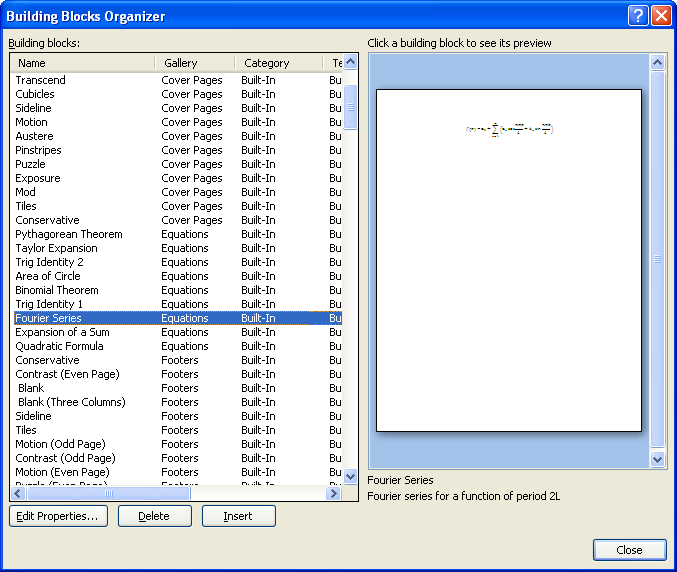 (3) Scroll down to Equations list. Click and select the equation you want and then click the Insert button.
(4) Adjust the formula by typing in the values you like.