The following two tabs change content below.
Latest posts by techwriter (see all)
© Ugur Akinci
There are tasks that break your heart when it's time to do them.
File renaming is one such task; not renaming one or two files but dozens or perhaps hundreds of them at one time.
Imagine your boss tells you to remove all underscores in every file name in a huge directory…
Or the obverse: she tell you to replace all spaces with underscores.
What's more, you are told to make the first letter of every word in a file name an upper-case letter… ugh…
No despair. Here comes TOTAL COMMANDER to the rescue, thanks to a wonderful article posted on his web site by Erez.
Erez explains us how to enjoy the following picture 🙂 (Click to enlarge it)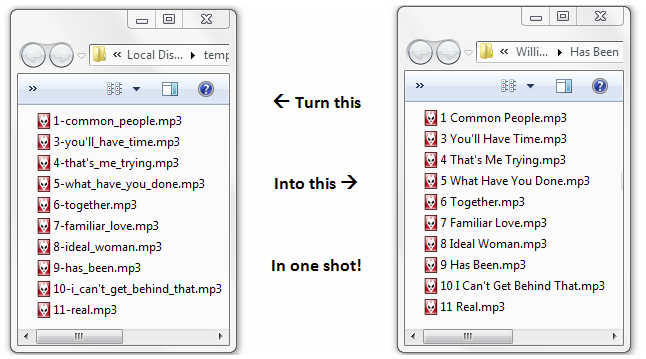 Click here to read the rest of the article.
Click here to download TOTAL COMMANDER shareware.