The following two tabs change content below.
Latest posts by techwriter (see all)
© 2011 Ugur Akinci
I'm so excited about the potential of e-learning. The traditional role of a teacher will never disappear; however, it will transpose into the equally significant role of a facilitator, consultant, and discussion leader.
As you know, with my business and writing partner Prof. Connie Balcher of the University of Maryland we have launched our first online course, Power English 101, one of the many that will come within the next 12 months. We believe this is the most effective way of sharing everything we've learned during our combined 50-years of learning and teaching in our respective fields.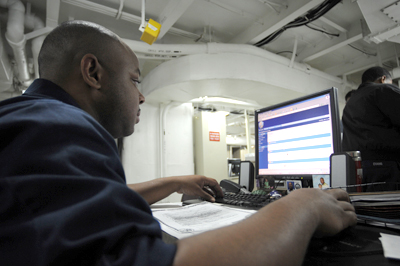 Here are some other amazing statistics that underscore the increasing importance of e-learning in our world today:
"According to Sloan Consortium estimates, 30 percent of today's college students are enrolled in at least one online class and that figure will likely reach 100 percent in a few years."
"Trends in student enrollment at FLVS (Florida Virtual School) have been increasing steadily since its inception in 1997, with over 250,000 students enrolled today."
Click here to read the original article.
And for those who debate whether traditional and e-learning styles of education differ in impact, here is a web site devoted exclusively to all the research conducted on that very same issue within the last decade:  No Significant Difference
(Public domain photo courtesy of Wikipedia)