The following two tabs change content below.
Latest posts by techwriter (see all)
© Ugur Akinci
Here is a useful tip that may one day save you precious time effort when editing a MS Word 2010 document.
Imagine you have a text or list which is typed in ALL CAPS: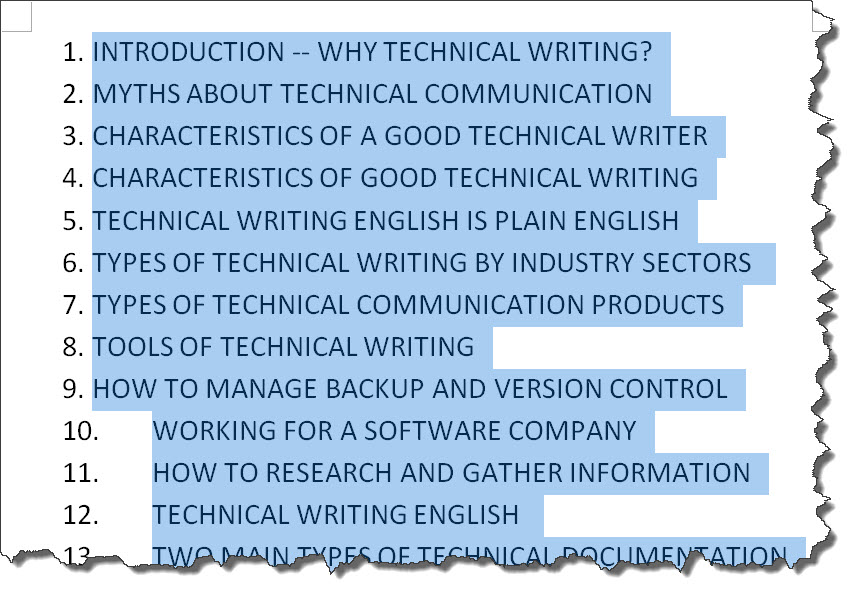 How are you going to convert this list into a normal upper-and-lower case text?
EASY!
Follow these steps:
(1) Select the whole text.
(2) Press SHIFT + F3 and the text is transformed into an all lower-case formats: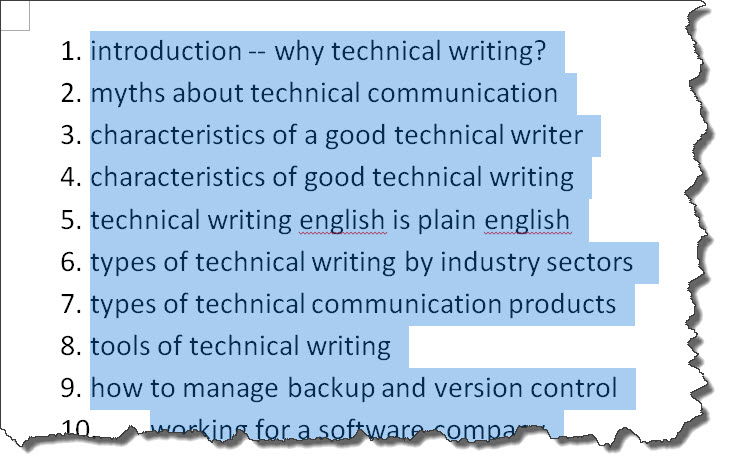 (3) Press SHIFT + F3 one more time and the first letter of every line/sentence is re-converted to upper-case: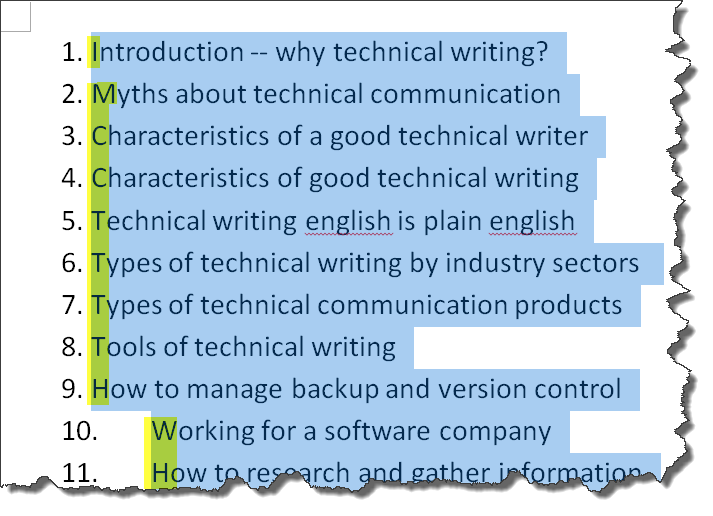 Don't forget to do any minor edits that's necessary, like (in the above example) typing an upper-case "E" for "english", etc.