The following two tabs change content below.
Latest posts by techwriter (see all)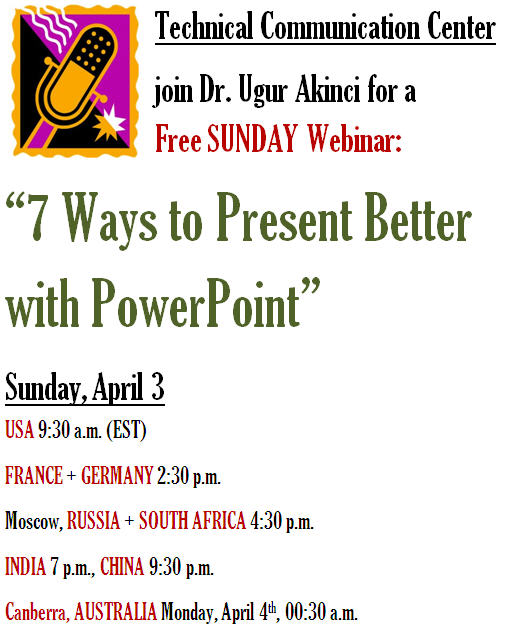 The Webinar room will open on April 3, SUNDAY, 9:30 a.m. (EST), USA time.
NOTES:
(1) There is no need to download anything. You just go to the above URL on Sunday, April 3, 9:30 a.m. EST (USA) and you'll be in the webinar room. Simple as that.
(2) This session will not be recorded so that you can feel free to make comments and participate as you like.
See you there!