The following two tabs change content below.
Latest posts by techwriter (see all)
© Ugur Akinci
A technical writing project has many phases and steps that need to be kept under control. One of the best ways to do that is to draw Gantt charts by using MS Project.
But MS Project is not free. There are other free programs that also draw Gantt charts and provide an excellent way to establish discipline over your project.
GANTT PROJECT is one such project management software, available for free download.
(Click to enlarge the image)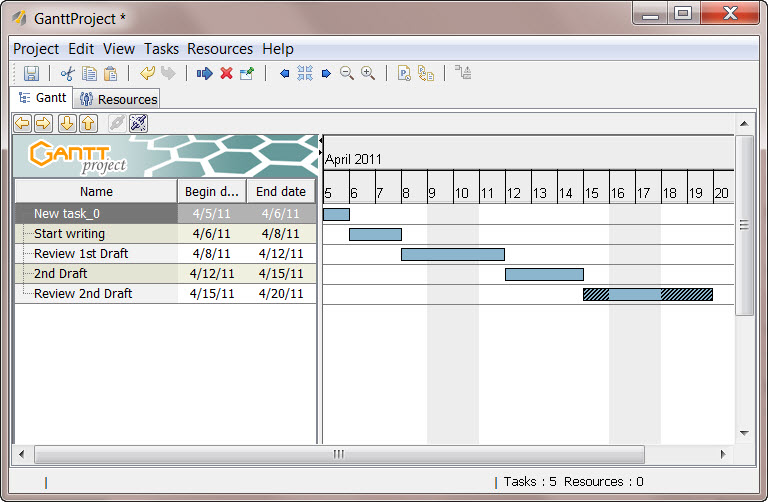 It does not have as many features as MS Project but it is easier to use and (of course) it's free.
Try it and let me know if you like it.