The following two tabs change content below.
Latest posts by techwriter (see all)
© 2011 Ugur Akinci
You know that Amazon is now selling more Kindle e-books than regular books, right?
So here is how you can publish your MS Word documents/books as Amazon Kindle e-bboks. You first need to transform it into a format that Amazon likes.
Here are the steps that worked for me:
1) First go to kdp.amazon.com and create a free Kindle account for yourself.
2) Create the MS Word document/book you'd like to publish.
3) Download Mobipocket Creator and then launch it.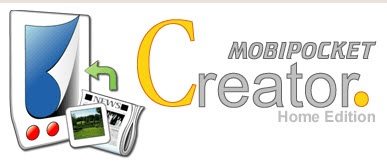 4) Click Import from Existing File > MS Word Document.
5) Browse and find your Word document on your computer and then open it. The click the Import button: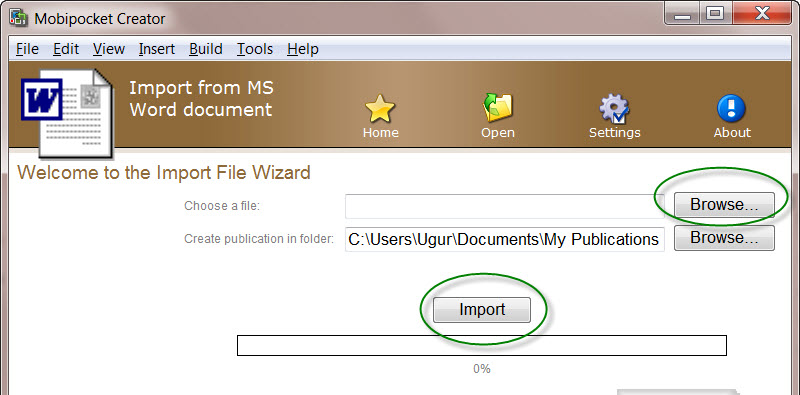 6) In the following screen, click Build: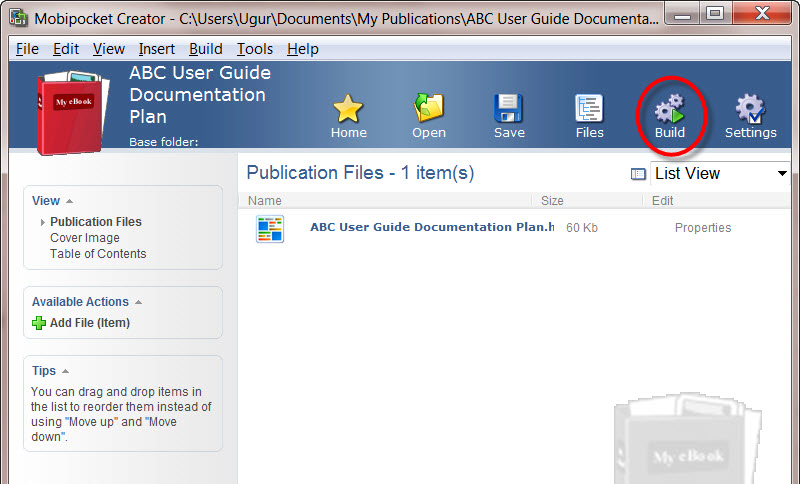 On your hardrive, Mobipocket will create a folder that will include both all the images that you have in your Word document, plus, the HTML copy of the document itself. Amazon Kindle accepts only HTML files for publication.
7) Create a ZIP file out of that Mobipocket-created folder (that should have the name of your document). You will need this ZIP file to upload your Word book to Amazon.
8] Sign in to your Kindle account and click Add a New Title button to display the following screen:
(Click to enlarge the image)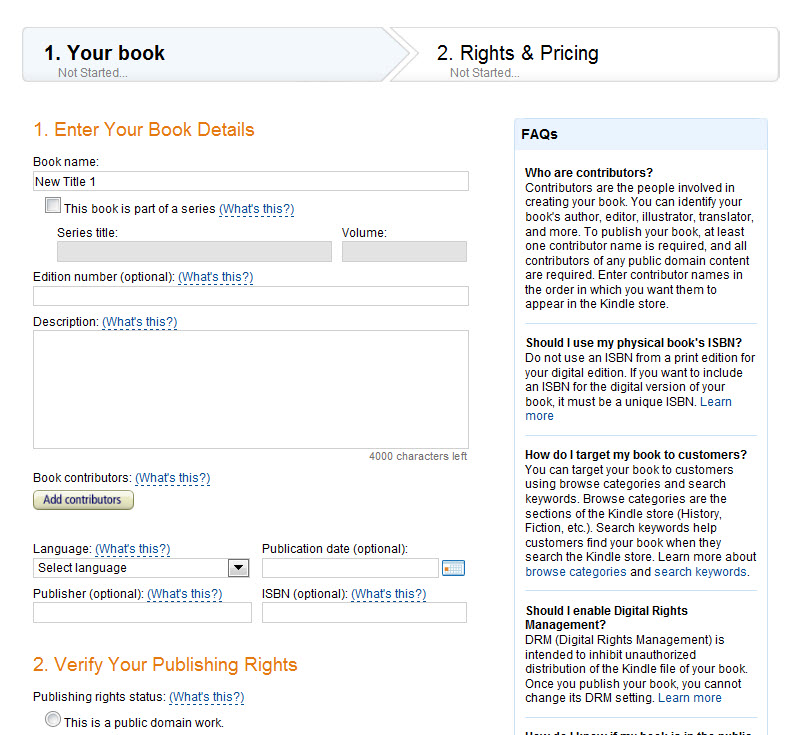 9) Fill in the fields and follow Amazon's prompts. Upload your zipped mobipocket file. After you finish both Step 1 and Step 2 your book will be queued for REVIEW. Within 24 hours you ebook will be published on Amazon as a Kindle e-book, at the price you like.
NOTE: Don't forget to create a separate FRONT COVER file for your e-book and upload it as well in Step 1. That is what the Amazon buyers will see when they are searching for your e-book.
It's as simple as that. Good luck!