The following two tabs change content below.
Latest posts by techwriter (see all)
© 2011 Ugur Akinci
This one is new to me.
I was reading this news story about actor Nicholas Cage attending his son's wedding.
There was a photo of Cage in the news story.
When I accidentally moved my cursor over the photo I saw these three blue dots emerge out of nowhere:
(Click to enlarge the image.)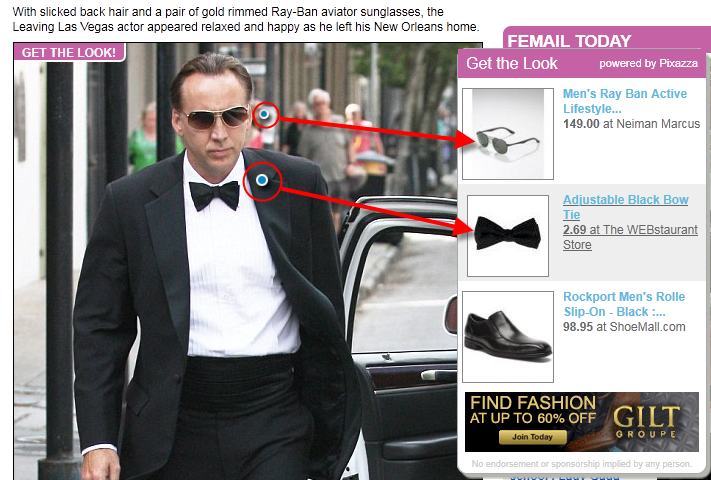 Then I realized what those dots were referring to: advertisement of the articles Cage was wearing (shades, neck tie, and shoes).
So the paper was saying, "if you'd like to look exactly like Nick Cage in this photo, click and buy these items."
That kind of took my breath away because all of a sudden I felt that the invisible boundary between news reporting and merchandise pushing has been eliminated. In this new brave world I wonder if people like Nick Cage are paid for sponsoring the items that they are selling from inside a news story.
I also wonder as an ex-journalist if shoe and apparel companies are now determining which celebrity stories should make it to the print.
What do you think about this? Are you as surprised as I was? Do you think I'm too naive in that regard?