The following two tabs change content below.
Latest posts by techwriter (see all)
© Ugur Akinci
MS Word offers two different types of templates:
(1) The first kind do not allow macros in them. Their file extension is .dotx. It is safer to use these types of macros because Word macros can hide extremely dangerous virus and malevolent code.
(2) The other Word template type allows macros and has the file extension .dotm.
"How can I know which template I'm using with a Word document?"
This one is easy. Just click File > Properties > Advanced Properties to display the Properties screen.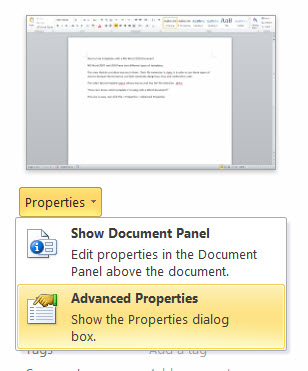 Click the Summary tab and the template used is displayed on that tab. In this case, the document is using the NORMAL template.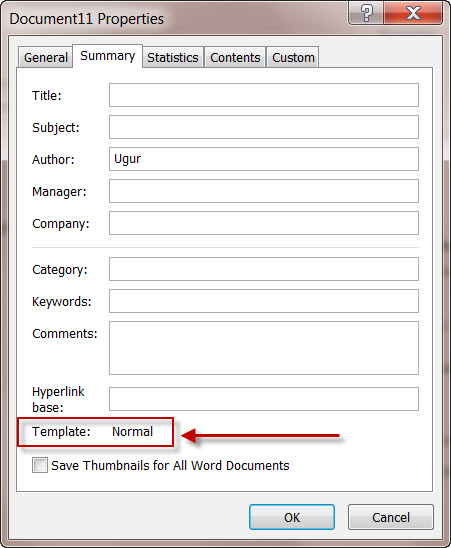 Click OK to close the Properties screen.
"What's a NORMAL template?"
Normal.dotm is the built-in default template that MS Word 2010 uses every time you create a new BLANK document.
But that's not the built-in template Word has got. Some of these templates are covered in this post:
You can download even more ready-made templates from http://office.microsoft.com or http://office.microsoft.com/en-us/results.aspx?qu=word+templates.
Or you can also use your own templates by selecting File > New > My Templates to display the Personal Templates tab inside the New screen:
(Click to enlarge the image)