The following two tabs change content below.
Latest posts by techwriter (see all)
© 2011 Ugur Akinci
You should avoid widow and orphan lines in your technical documents.
A WIDOW line is one that ends up all alone at the top of the page.
An ORPHAN line is the opposite: it's that single line that sits at the bottom of the page.
Both look weak (especially an orphan HEADER) and should be avoided:
(Click to enlarge the image)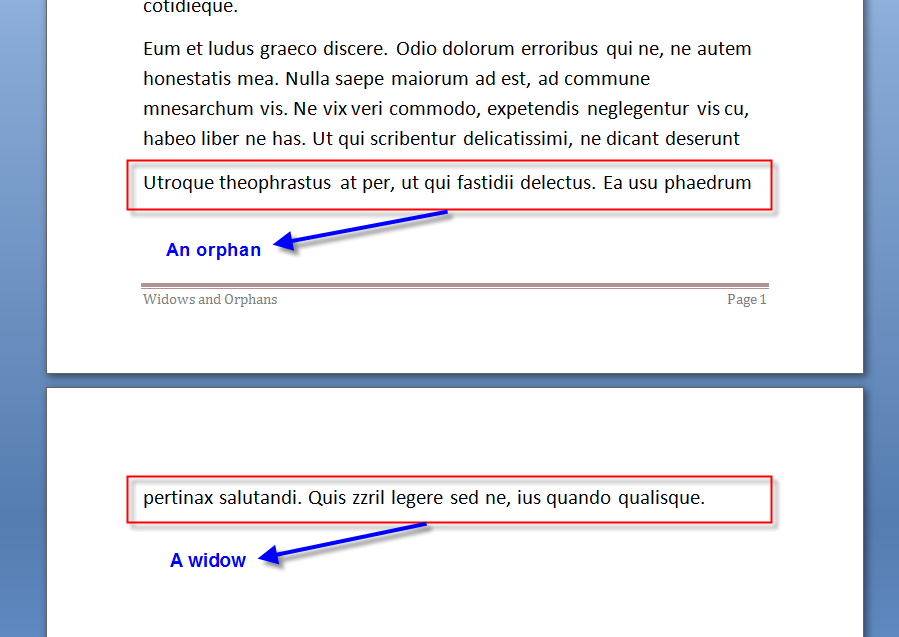 Here is how you can control such ugly breaks in text flow.







In Microsoft Word:
Place your cursor inside a widow/orphan line.
In the HOME tab of the ribbon, right click the PARAGRAPH SYLE and from the pop-up menu select the MODIFY command: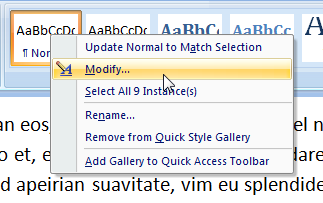 In the MODIFY STYLE screen, click Format > Paragraph to display the PARAGRAPH dialog box: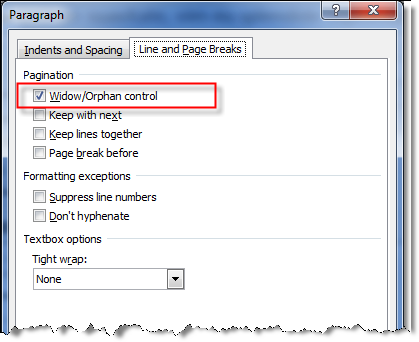 Make sure WIDOW-ORPHAN CONTROL check-box is selected. Click OK to save the setting.
In Adobe FrameMaker:
Place your cursor inside a widow/orphan line.
Open the Paragraph Designer by pressing Ctrl + M.
Click the PAGINATION button (3rd from left):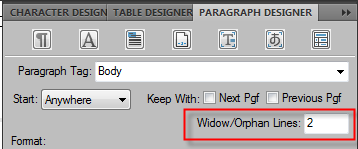 Set the Widow/Orphan Lines field setting to at least 2. This will make sure that you'll have at least two lines at the bottom or top of a page.
Click Apply.