The following two tabs change content below.
Latest posts by techwriter (see all)
© Ugur Akinci
Updated the squidoo lens I've published earlier, geared specifically for those new to the field, or those who are considering whether to become a technical writer or not. I hope it helps. There are so many questions confronting those who are graduating today from colleges or those who are considering to make a career change that I thought an expansion is in order. So I added more modules to answer more questions.
Here is the link: http://www.squidoo.com/techwritingjobs
If you like the lens, I'd appreciate if you could vote for it and share it on Twitter and Facebook.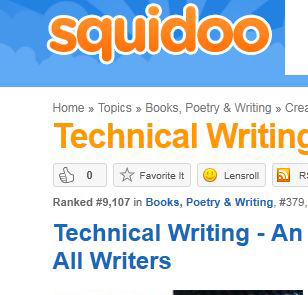 Table of Contents