The following two tabs change content below.
Latest posts by techwriter (see all)
© Ugur Akinci
Proposal Planning and Writing for an RFP (Request For Proposal) is a lucrative writing field with a constant demand due to the $500 billion (and ever growing) U.S. federal procurement pie.
Every year companies large and small compete to get a slice out of that pie by responding to RFPs issued by different departments and agencies.
However, federal government is not the only entity that issues such RFPs. States and municipalities issue their RFPs as well. So taken all together, such business bids constitute a vast field with a constant demand for well-written proposals.
That's the good news.
And here is the not-so-good news (from a writer's point of view): a technical writer cannot just sit down and start to write a proposal without the close support of a corporate management team.
Responding to an RFP is truly a team effort. As a crucial member of that team, you can play an important role in participating all the preparatory meetings, researching and gathering information, and then writing the multiple drafts required to bring the project to a close.
A business or technical writer also needs to be aware of the specific components that such a proposal must have since every RFP comes with its own rather unique specs.
For example, every proposal needs a Cover Page of course and that cover page needs to have certain elements like the project name and number, contact information, etc. The same goes for the Executive Summary.
But other components, like the Non-Collusion Statement, for example, may or may not be necessary. It all depends on the specific RFP in question.
To find such writing opportunities is not as hard as you may think if you're living close to Washington D.C. or any large state capital. If you check a readily available resource like Craigslist or STC's job postings you may come across many such opportunities throughout the year since federal and state procurement never stops. In that vein, you should seek out telecommuting positions as well if you're nowhere close to large metropolitan areas.
If you'd like to have a more detailed and comprehensive understanding of the way such proposals are researched, written, and managed, we recommend the below e-book, Proposal Planning and Writing for an RFP: How to Research and Write the Best Response to an RFP to win Government Business Contracts.
It is written specifically for business and technical writers, on the one hand, and RFP project managers, on the other.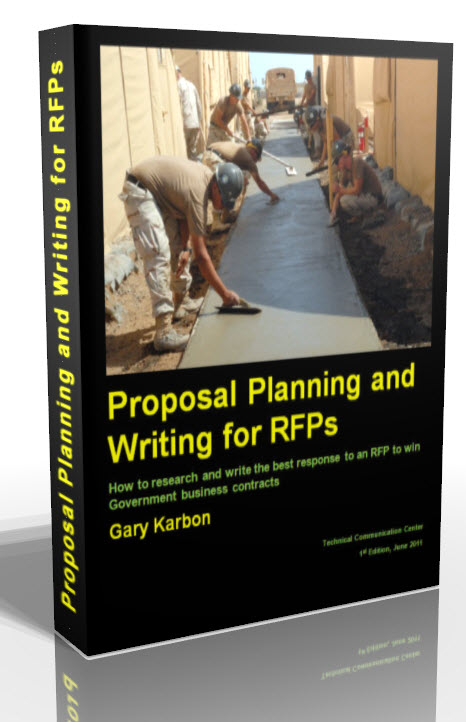 This 51-page (8.5" x 11") comprehensive downloadable PDF file describes in over 10,000 words every aspect of responding to a government RFP (Request For Proposal).
The main chapters are:
1] Introduction and Terminology
2] Six Set-Aside Programs (for small businesses)
3] Subcontracting facts
4] GSA Schedules
5] Focus on Selected Agencies and Resources
6] First Things First – the things you need to do to start the process
7] Questions to ask BEFORE you start to write your proposal
8] Questions to ask BEFORE you send out your proposal
9] Parts of the proposal
10] 5W + H Reality Check
11] Watch Out for the "Fishing Expeditions"
12] Step-by-Step Reply Process for RFP Managers (with Flowchart)
13] RESOURCES: U.S. Federal Procurement Web Sites (69 web sites)
14] RESOURCES: U.S. State & Local Procurement Web Sites (71 web sites)
15] GLOSSARY
Chapter 12 is a unique one: it describes a step-by-step development process for the proposal management team, starting with the assignment of responsibilities and selection of work teams all the way down to writing the final draft and bringing the project to a successful conclusion.
The updated and alphabetized list of 140 federal and state procurement web sites in the resource chapters alone is worth the modest price of this comprehensive guide. Those two chapters can save you untold hours of searching for the appropriate resources.  Now you have them all under your finger tips in two convenient lists.
Highly recommended.
DISCLAIMER: This is an informational product only and does not promise winning any contracts.
Only $ 9.95 (PDF file)
NOTE 1: After you pay securely through PayPal, we'll send you an automatic download link. This may take a minute or two. Thanks for your patience.
NOTE 2: The automatic download link will expire after 24 hours or 5 attempts, whichever comes first. Please download your e-book within 24 hours after ordering. Thank you.
NOTE 3: You will need (free) Adobe Reader to read this PDF file. If you don't already have it on your machine, you can download it from http://get.adobe.com/reader/
Click the BUY NOW button below: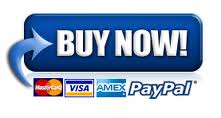 P.S. You might also be interested in How to Write a Quality Control Plan (QCP)