The following two tabs change content below.
Latest posts by techwriter (see all)
© Ugur Akinci
Color coordinated technical illustrations always look more professional, especially when you're using the same color palette throughout a technical document. Such control over color creates a sense of trust in the end user.
Here is an illustration that is not color coordinated: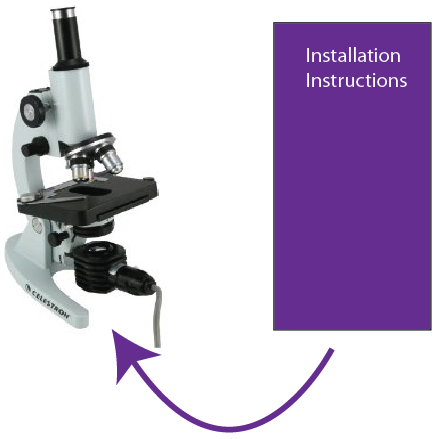 And here is one that is: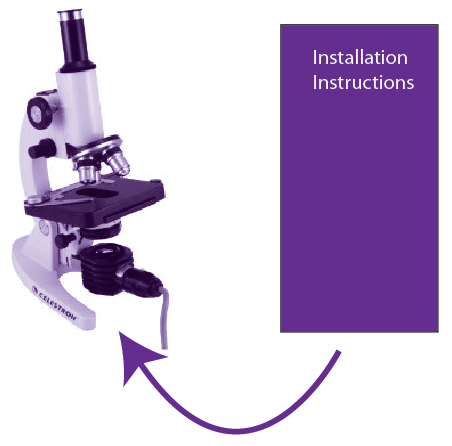 In this short tutorial I will show you how to establish color coordination when you have placed photos from different sources.
1) First off, make sure the color uncoordinated image is in its own layer. Lock the other layer not to disturb it while working on your image. In the above example, lock the layer that contains the purple Installation Instructions rectangle and the purple arrow.
2) Draw a rectangle on top of the microscope image.  Make sure it is filled with exactly the same color as the rest of the other objects in the illustration. In this case, I picked the same purple from the SWATCHES panel.
3) Then send the rectangle BACK by using the ARRANGE > Send Back command (right click on the rectangle):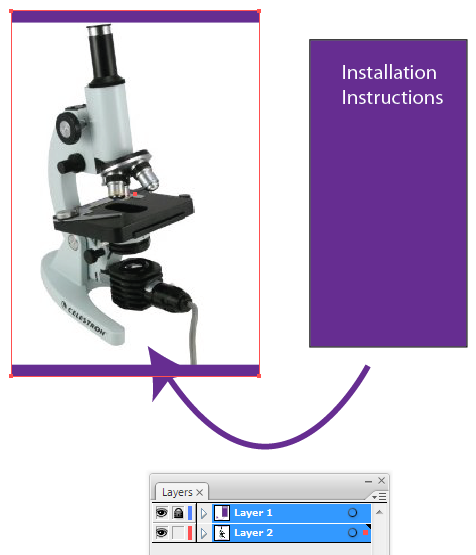 4) Grab and pull in the handles of the rectangle so that they do not show up from the top and bottom of the microscope image.
5) Display your TRANSPARENCY panel. While the image (microscope) is still selected, select LUMINOSITY from the BLENDING OPTIONS drop-down list: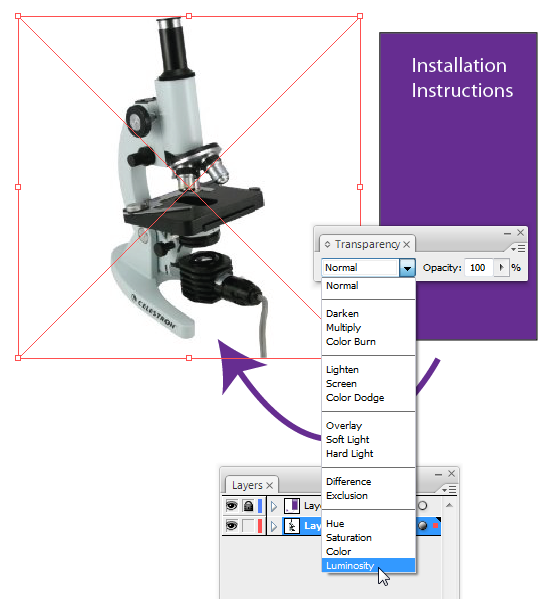 Congratulations! You're done: