The following two tabs change content below.
Latest posts by techwriter (see all)
We are proud to offer our beginner-level technical communication online course:
This is a practical hands-on introduction to technical writing for all beginner writers or those who are considering to make a career change and become technical writers.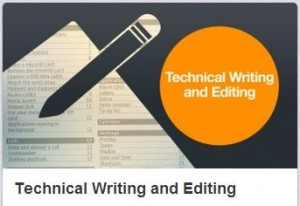 Comes with 30-Days 100% Money Back Guarantee!
"Why should I learn technical writing?"
If you are a writer, it really makes sense to become a technical writer since it pays very well, despite the recession and all.
Especially in the hi-tech sector, tech writers do make six-figure incomes.
For example, according to industry salary watchdog and database Glassdoor.com, top senior tech writers at Microsoft make $108K, those at CA Technologies and Cisco make $105K, Sun Microsystems $145K, Hewlett-Packard $122K, EMC $110K, Oracle $130K.
But to climb to that level, you need to start learning the basics of technical writing first — which is exactly what this introductory course provides.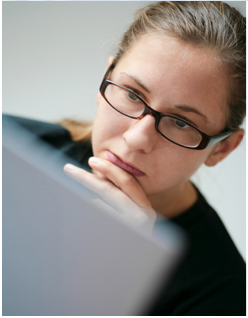 Learning Objectives
Learning how to write procedural tasks
Learning the basic components of a typical technical document
Learning how to design a basic technical document template in MS Word
Learning the best way to use images, screenshots, and drawings
Learning how to design tables and use graphs properly
Learning how to put together all the above information and write a simple User Guide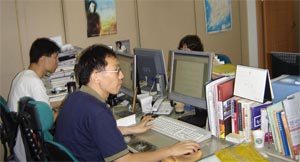 This
 online course
covers the following subjects:
1) The language of Technical Writing
2) Components of a Technical Document
3) Designing a Basic MS Word Template
4) Images, Screenshots, Drawings
5) Variables, Tables, and Graphs
6) Writing a Mini User Guide
Obviously this is not all you need to know to become a successful technical writer.
But this course covers the absolutely necessary basic skills you have to be comfortable with before creating your first manual.
In short, if you don't know how and where to begin to become a technical writer, this is it!
Ideal for
those who are brand new to technical writing

those professionals who are making a career change to technical writing

engineers and similar technical professionals who'd like to communicate more effectively with their colleagues and clients
"I have learned many things from taking this course which I will be able to apply to my tasks at work. Presently I am writing documentation for ISO Audits, specifically test and process procedures and was not sure of how to do things till I took this course. It is a great course to take and even a pro might benefit as a refresher course." — Jerry Hill, Arkansas
No previous familiarity or experience with technical writing is required.
This course assumes that you are familiar with:
♦ MS Word
♦ Windows PC
Each lesson is accompanied by
♦ Video lectures
♦ Examples
♦ Supplementary PDF materials
♦ Review questions
♦ Challenging Exercises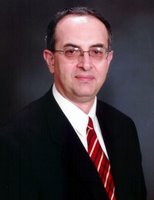 Personal Feedback for the Final Assignment
Your final course assignment is personally read, reviewed and evaluated by Dr. Ugur Akinci, a Fortune 100 senior technical writer with 15 years of hi-tech industry experience (photo above).
A Completion Certificate is awarded after the successful completion of all  lessons and the final assignment.
Register today and take advantage of this very affordable course delivered to you online by an industry professional who knows how it's like when you are just a beginner and need solid, practical advice and tips to jump start your career.
Detailed Table of Contents
Please visit https://www.udemy.com/technical-writing-and-editing/
"I am so pleased that I completed this course and passed. After completing your course I realize there is always so much more to learn. Utilizing your lessons in my job will help me to be more efficient in my work. I appreciate your honesty and viewpoints on my assignments. It has been a wonderful learning experience taking this course." – Patty Belhumeur
Completion Certificate
Every student is awarded a handsome Completion Certificate (emailed as a PDF file) for successfully completing all the assignments in the course. Finish the course, print your certificate and hang it proudly on your wall or cubicle for all to see!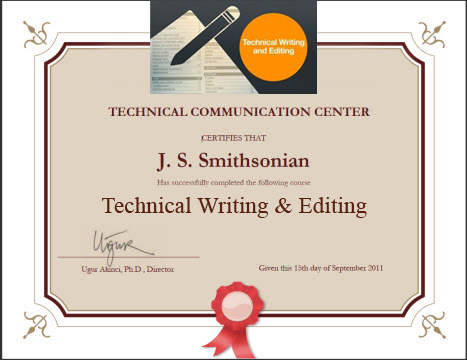 FAQ
Q: "When can I enroll and start the course?"
A: Anytime you like. The course is available online 24-7, 365 days a year. Study, learn, and benefit wherever you are and whenever you can, at your own pace.
Q: "I work 40 hours a week. How much time do I need to study?"
A: Twenty minutes a day. If you can devote 3.5 to 4 hours a week, you can complete this course in 6 weeks.
Q: "What if I have an emergency and can't finish the course in 6 weeks?"
A: This is an OPEN course! Your class pass NEVER expires  Come back and visit as often as you like to refresh your memory or to take advantage of the new updated materials.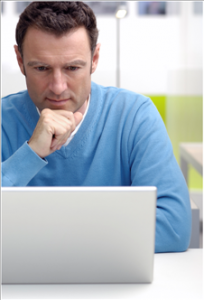 Q: "Do you update the course content?"
A: Yes, we do update the content several times a year depending on the needs of our students and the new developments in our dynamic field.
Q: "Who is teaching the course?"
A: Ugur Akinci, Ph.D., a Fortune 100 senior technical writer and illustrator who is still working in the field. He also owns and edits this web site.
Q: "Do I need to buy any textbooks, accessories, or additional materials to follow the course?"
A: No. None whatsoever. Everything you need is included in this course. You just log in, study, do the exercises and assignments. There is no need for a "Workbook" or a "Text Book."
Q: "I don't have a Windows PC. I have a Mac. Can I still follow the course?"
A: Yes. There is nothing to prevent you from logging on to the course and enjoy the content if you have a Mac. HOWEVER, the instructions and descriptions are written for Windows PC users since a great majority of technical writers today, especially those who work full-time in an office setting, use Windows PC machines. Thus if you own a Mac, you may have to translate some of the Windows instructions into Mac instructions."
"Ugur, your class and instruction is top notch, fun and educational." — Patricia McNair
Q: "Why should I take this online course but not one offered by a university, college, or another institution?"
A: A great question.
There are excellent online courses offered by accredited educational institutions. One big advantage of taking such courses is the DEGREE CERTIFICATION issued at the end of the course (or set of courses) — the kind of certificate that is recognized officially by other accredited colleges or universities as well. Here at TCC we issue a COMPLETION CERTIFICATE when you successfully complete all the exercises and assignments. However, that's not an official document that you can use to transfer any credits to a university program.
When you consider an alternative course provider, you should ask the following questions that may help you make a better decision:
(1) "Who is teaching the course?"
In most colleges, technical writing and communication courses are offered by staff members from the English Department who more often than not have never worked as professional technical writers in the industry. Make sure your teacher is an industry veteran who knows the ins-and-outs of technical communication and the real-life issues involved. That way you can be sure that what you're learning will be useful to you out there in the market place.
Our courses are written and administered by Dr. Ugur Akinci, a Fortune 100 veteran of technical documentation who still works in the field as a technical writer and illustrator. He is also the Membership Manager and Director-at-Large of STC's Washington D.C. Baltimore local chapter. (But this course is not affiliated in any way with STC or any of its chapters.)
STC (Society of Technical Communication) of which Dr. Akinci is a Senior Member also offers online courses delivered by legitimate instructors with great industry experience. We recommend them as well. Compare and decide. 
(2) "How useful and relevant is the content of the course?"
There are a lot of "technical writing" online courses out there which are little more than business correspondence courses. Such training will be of no use to you when it comes to finding a job as a technical writer.
Make sure you have a detailed understanding of the content of every lesson and assignment. Make your decision on the basis of not a "course summary" but the specific content you'll be getting in every lesson.
We publish our course content in great detail so that our students always know exactly what they're getting. We believe in 100% transparency in online education. Compare and decide.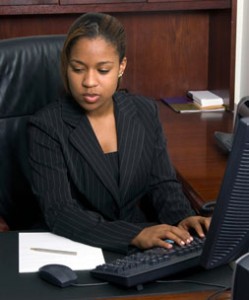 (3) "How practical and convenient it is to take the course?"
Ask yourself the following questions to make the best educated decision:
Can you log in to your course materials and study them any time you want, 24-7?
Or, do you have to log in at a certain time during the week and sit in a virtual classroom and take notes while the instructor is presenting the class?
How quickly you get a response to your questions and assignments?
Do you need any special connections, plug-ins, operating systems… or can you access the course from any machine you like, without downloading any special plug-ins that may or may not work on your system?
You can access the TCC courses 24-7 at any time of the day or any day of the week, from any machine connected to the Internet, from any location in the world, by using any browser you like.
There is NO EXPIRATION DATE for your class pass since this is an OPEN CLASS. Once you pay for the course and register, you can come back any time you like and re-take any lesson to refresh your memory. All the future updates are available to you for free as well.
No special plug-ins or downloads are required for TCC courses.
We guarantee a 48-hour turnaround time for answering your questions.
Compare and decide.
(4) "How affordable is the course?"
If financing is an issue, you might compare the course prices and see the kind of training you're getting for your money's worth.
You might also inquire if there are expenses in addition to the course fee since a lot of courses use textbooks and other training aids that you need to purchase as well. In some cases such additional expenses may also add up to a hundred dollars or more.
Everything you need is included in the course fee. You do not need to purchase anything else to take full advantage of the individual lessons.
Compare and decide what's best for your needs and budget. And please let us know if you have any questions not answered here.
(5) "Does it come with a no-questions asked 100% money back guarantee?"
Yes it does. If, within the first 30 days of using the course, you don't like what you see, we refund your money 100%.  Compare and decide.

30-Days No Questions Asked 100% Money-Back Guarantee
If within the first 30 days you are not satisfied with what you're learning, you can get get your money back, no questions asked.
This way, you have nothing to risk and nothing to lose for signing up.
"How can you afford to offer a 30-Day Money-Back Guarantee?"
Simple: we trust our students just like we trust ourselves.
We worked hard to make sure this is one of the better online courses for beginning technical writers out there. That's why we trust 100% the care and quality that went into this course.
Similarly, we also trust that our students are serious professionals who can recognize superior quality when they see it.
We believe 30 days is good enough a time period for our students to test and see the truth of our claim.
If you're not satisfied with the quality of our lessons, assignments, and personal feedback, then we'll return your money 100%.
However, we are pretty sure that once you start to go through the individual lessons, you'll appreciate the real-world relevance and value of the contents and continue with the rest of the course.
This is why we say: you've got nothing lose by signing up today and giving yourself the gift of  training that you can use for a rewarding career in technical communications.