The following two tabs change content below.
Latest posts by techwriter (see all)
© Ugur Akinci
The technology of technical writing is changing really fast. But the thing is we don't really need to keep up with all of it, depending on where we stand in the overall landscape of technical communications.
Or let me put it this way: there are things that will never change as long as humans communicate with each other to solve their problems. Some aspects of communication are so basic they will be what they are as long as the world stands, whether you use HTML5 or not; whether you use DITA topics or not; whether you single-source for "mobile platforms" or not, etc.
1) RELEVANCE. The art of deciding how to tailor a block of text (a word, a sentence, sentence, a topic, a paragraph or a page, or a whole book – doesn't matter) appropriately for its audience will never change. And, like most permanent things about writing, this is part art, part science. Part smart thinking, part experience, one-third good luck, and one-fifth "writing voodoo" since we writers never have access to perfect surveys and field data.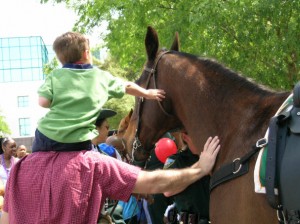 2) CONSISTENCY. The right hand must know what the left is doing. If you call an item "widget" on line 1, you cannot call the same object "tridget" a few lines down the text. If you say "see Figure 39", a) Figure 39 must exist, b) Figure 39 must be what you promise it will be. Whether you write a 1,000-word guide or a ten-word DITA topic, what you write must make sense logically. It has to be consistent to communicate well.
3) ERROR-FREE LANGUAGE. No matter which language you write in, you cannot have spelling errors, missing punctuation marks, over-done punctuation marks (‼‼‼), run-on sentences, emotional or anthropomorphic language, inappropriate verbs and adjectives, etc.  Your subjects must agree with your verbs (in English). Your verb conjugations must agree with your subjects (Turkish and Latin). Your propositional contractions and liaisons  must agree with the gender and case of your subjects/nouns (French). Whether you know how to use Flash or Map-IDs has nothing to do with knowing how to write clearly, with no grammatical or spelling errors.
4) PERSUASION. The ten-thousand year old art of persuasion and rhetoric will not die just because there is another hand-held gadget in the market today. We need to argue our case clearly and persuasively, whether we do it in a single sentence or a whole volume of prose profusely illustrated with multi-media and YouTube video clips. We must know how to get to the heart of what is important, make our case, and get out as soon as possible. We need to be the masters of what in screenwriting is called "get in late – get out early" scene-writing method. If we cannot separate the "wheat" from the "chaff" (to use an ancient agrarian metaphor), or "urgent" from "spam," we will fail as technical communicators no matter which latest technology we use.
5) MARKETING and SALES. The last but not the least of all is the great and timeless art of marketing, sales, and what was in another century called "horse trading." To succeed in this life as technical writers we need to know how to price our product, how to approach others and get to say them "yes," how to build up our own little house whether we work as freelancers or a for a company. Getting along well with others is the heart of success in life and as technical writers we also need to master that whether we use the latest Apple lap top or work with "apps" from our powerful new smartphone and iPad.
Life is changing fast. Soon some of us will end up looking more like engineers than writers. But all of us must master and keep practicing the above five skills if we also want to continue to communicate successfully and survive in the years and decades ahead.