The following two tabs change content below.
Latest posts by techwriter (see all)
© Ugur Akinci
You can select to print only odd or even pages of a MS Word document.
Here is how:
1) Open the MS Word document you'd like to print.
2) Select File > Print (or press Ctrl + Print in Windows) to display the Print dialog box.
3) From the Print menu, select Odd Pages or Even Pages: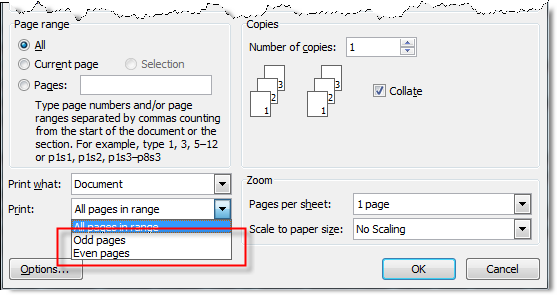 4) Click OK to print.