The following two tabs change content below.
Latest posts by techwriter (see all)
© Ugur Akinci
(1) Open your MS Word 2010 technical document.
(2) Insert your cursor where you'd like the bookmark to appear; or, select the texct that you want to bookmark.
(3) On the ribbon, select Insert > Bookmark to display the Bookmark dialog box: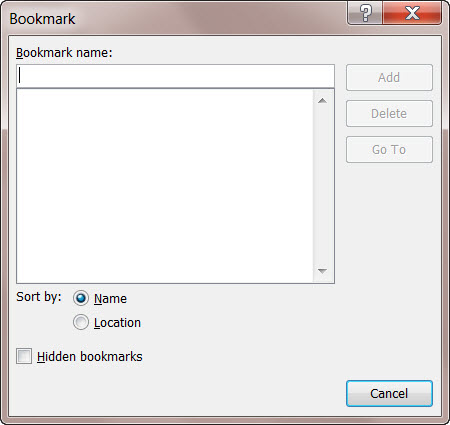 (4) Enter a Name for the bookmark.
(5) Click Add, and then, Close.
You've successfully created a bookmark.
To find and navigate to the bookmark that you've just created from anywhere within the document:
(1) Press F5 to display the Find and Replace dialog box.
(2) In the Go To What list, select Bookmark.
(3) From the list of bookmarks, select the one you like; click OK, and then Go To.
(Click to enlarge the image)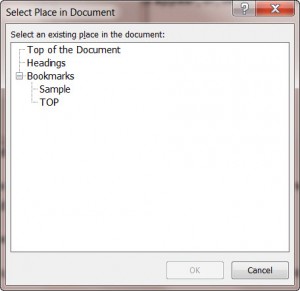 You'll automatically be transported to your bookmarked text.
To insert a hyper link to the bookmark:
(1) Select the text that you'd like to hyperlink (like "Go to TOP").
(2) Select Insert > Hyperlink to display the Insert Hyperlinkdialog box:
(Click to enlarge the image)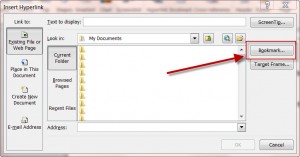 (3) Click Bookmark and select the bookmark you'd like to link to.
(4) Click OK to insert the hyperlink code.
(5) Press Alt + F9 to see the text link. For example: "Click to go to TOP"