The following two tabs change content below.
Latest posts by techwriter (see all)
© Ugur Akinci
OpenOffice Writer, a part of the free OpenOffice suite of office applications, has a pretty robust Master Document functionality. You can combine several separate subdocuments into a single bigger one by using an OpenOffice Master Document.
The basic steps are straight forward, although OO offers an amazing array of options, a long list of things you can do with the Master Document — a topic we will revisit in other posts.
Here are the basic steps to create a Master Document in OO Writer:
(1) Create and save your individual OO Writer subdocuments (the equivalent of separate MS Word files).
(2) Go back to your main OpenOffice splash screen: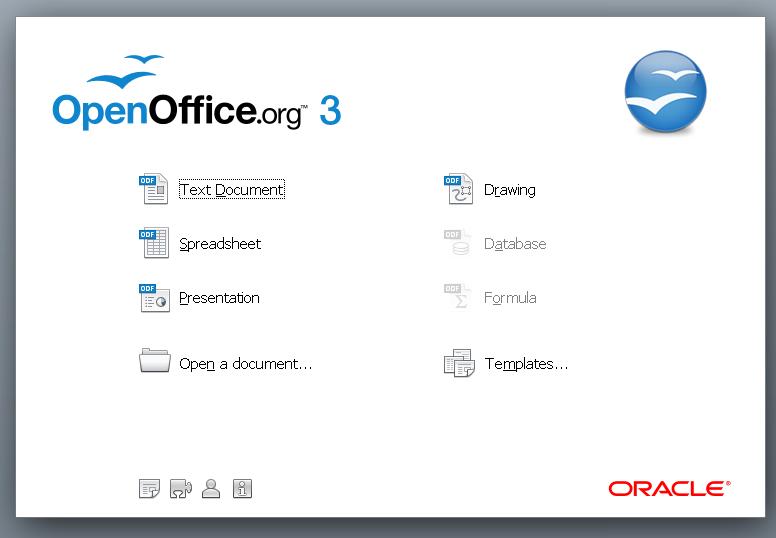 (3) Select Templates to display the templates screen: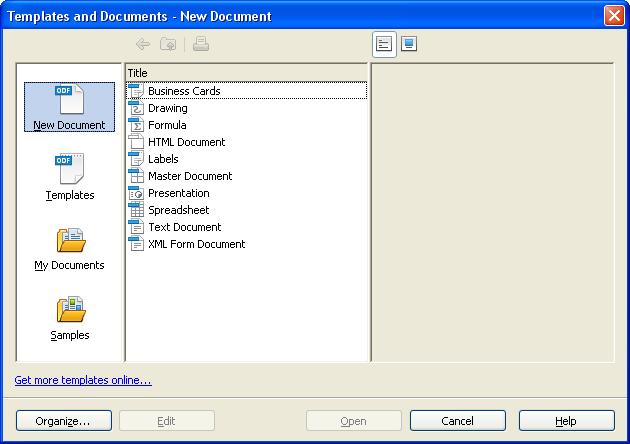 (4) Select Master Document and click Open to display the Master Document Navigator dialog box: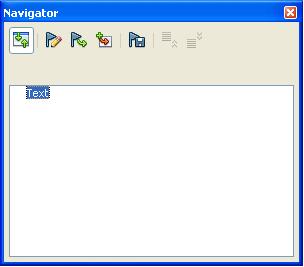 (5) Click the Insert button (fourth from left, the one with the + sign) to display the pop-up menu: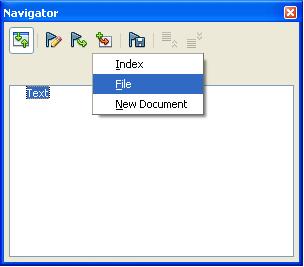 (6) Select File and then select the individual subdocuments you have saved previously. These are the files that you'd like to pull together into a single Master Document.
Here are three different subdocuments pulled into a single document thanks to the Master Document feature:
(Click on the screenshot for a larger view)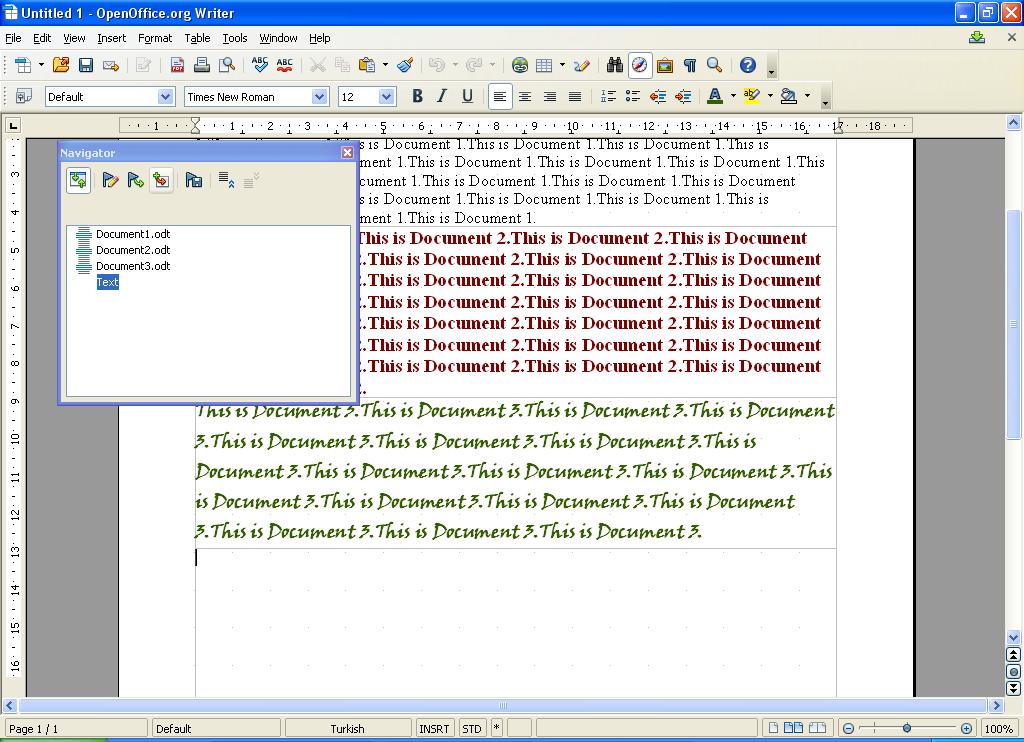 (7) Save your Master Document.