The following two tabs change content below.
Latest posts by techwriter (see all)
© Ugur Akinci
Editing and updating the subdocument files that make up an OpenOffice Writer Master Document is so easy.
(1) Open your Master Document and its Navigator:
(2) In the NAVIGATOR screen, select the subdocument you'd like to edit (Document 2 in the above example). Click the Edit button (second from left). This will automatically open the subdocument, ready for your edit.


(3) Select and change the font color of Document 2 to RED (just as an example):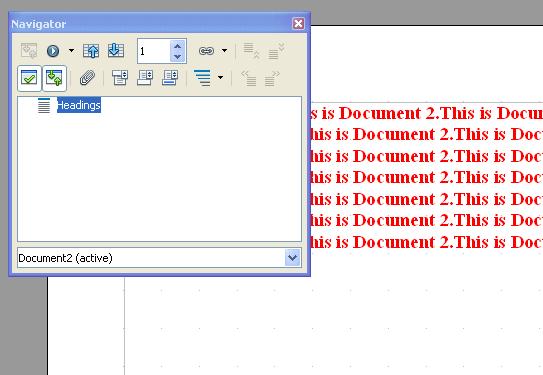 (4) Save and close the subdocument. This will automatically bring you back to the Master Document Navigator.
(5) Click the Update button (third from the left) to display the pop-up menu: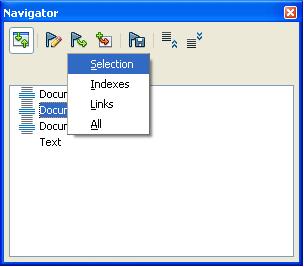 (6) Select Selection (make sure Document 2 is already selected in the Navigator). Your Master Document will be updated in an instant: