The following two tabs change content below.
Latest posts by techwriter (see all)
© Ugur Akinci
Think of  OpenOffice Writer as the free equivalent of MS Word (free download at http://www.openoffice.org).
Did you know that you can create perfect PDF forms by using nothing else but OO Writer?
Here are the basic steps:
(1) Launch your OO Writer and create a new document.
(2) Select View > Toolbars > Form Controls to display the rich variety of form controls: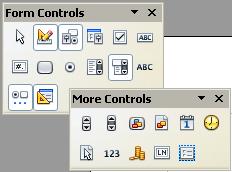 (3) Click Form Design, the button at the bottom to display a very useful array of additional form design tools:
I especially recommend the DISPLAY GRID and SNAP TO GRID tools (the buttons on the right end of the strıp that really look like a grid). When you have a grid on your form, placing form elements that align with each other becomes much easier.


(4) Once you have your grid in place, select the form element(s) that you like. Click and drag your cursor to size and place the element on the OO Write sheet.
(5) Each element has its own detailed attributes editing dialog box. Double-click the form element (after you inserted it into the form) to display its attributes editing dialog box.
Here are two examples…
The attribute editing dialog box for the TEXT BOX form element: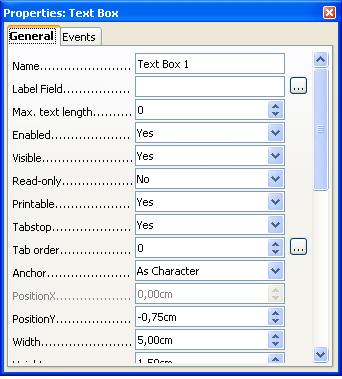 The attribute editing dialog box for the COMBO BOX form element: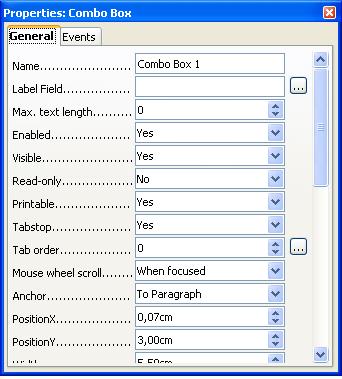 (6) After you finish your form with all the proper elements in place, save it as an OpenOffice (.odt) file since you may have to go back in the future and edit it.
(7) Then, select File > Export as PDF to save your file as a PDF form.
Now you can either fill out this form yourself and then print it, or email it to the relevant parties and they can fill and print it or return it to you.