The following two tabs change content below.
Latest posts by techwriter (see all)
© Ugur Akinci
Adding comments to an OpenOffice Writer document is very easy.
First, place your cursor to where you'd lşke to make a comment.
Then either select Insert > Comment from the main menu or press Ctrl + Alt + N (Windows).
This will insert a comment box, ready for your text entry.
Repeat the same for as many comments as you like.
If you send the document to another reader, he or she can add a new set of comments as well.
When the document comes back to you you can delete either that specific comment, the comments of a specific author, or all comments.
Do delete one or more comments, you need the click the drop-down arrow inside the comment box to reveal the small pop-up menu: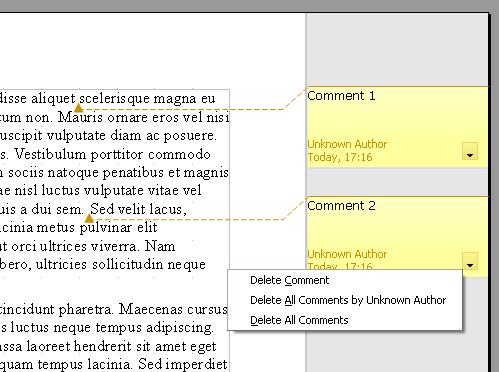 OpenOffice's comment functionality is not as evolved and sophisticated as that of MS Word but it will still serve your needs if all you need is make and exchange comments on a document.