The following two tabs change content below.
Latest posts by techwriter (see all)
© Ugur Akinci
You can navigate an OpenOffice Writer Master Document by jumping from one heading to the next, without scrolling the document or searching for heading keywords.
(1) Open your OO Master Document to display the Navigator dialog box.
(2) Click the Toggle button (first from left) to display the Heading navigation view: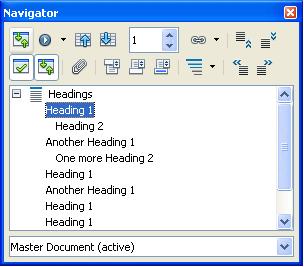 (3) Click the Heading Levels Shown button to select the number of headings to display inside the list box. In this example, two levels of headings are displayed. OpenOffice Writer can handle up to 10 levels of headings!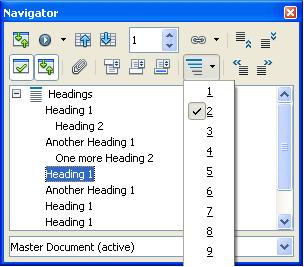 (4) To jump from one heading to another, click the Next Heading and Previous Heading buttons: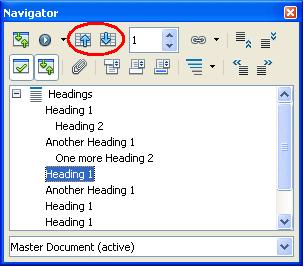 The cursor in the Master Document text will automatically advance to the beginning of the heading text select in the Navigation dialog box.