The following two tabs change content below.
Latest posts by techwriter (see all)
© Ugur Akinci
I'm back from a trip to Turkey. I'd like to share with you some of my travel impressions and observations.
One such observation is the popularity of English.
Everybody either already speaks English in Turkey or is trying to learn it in one way or another. It's really a great job market for English as a Second Language (ESL) teachers. Not only every university has either an English and/or English Prep department, but private schools and university-prep institutions also offer all kinds of ESL classes at every level.
To drive home the kind of business these private prep schools has become, let me mention that there are 3,367 high schools in Turkey in contrast to 4,500 prep schools!
The capital Ankara alone has about 450 university-prep schools, usually teaching not only English but all the other high school classes as well, to prepare the students for the all-important Student Placement Exam without which you cannot enter a Turkish university. Some of them are specialized in teaching English only.
Some of these private prep schools, called "Dersane" in Turkish, promote their services with whimsical posters like the one below: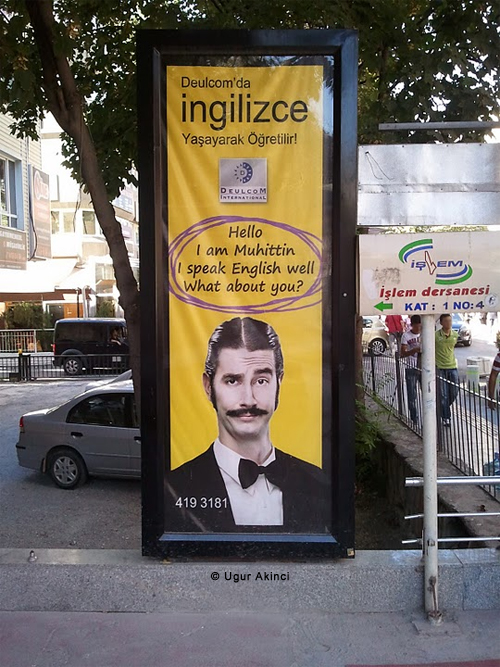 Veteran private tutors charge TL 100 to 150 ($75-$100) per hour teaching English (and other courses) to high school students in Ankara and Istanbul. The hourly rate drops down to $20-$30 level for undergraduate or graduate students tutoring high schoolers.
Here are a few prep schools that teach English in Ankara:
(BELOW): This one promises to teach English "like your native tongue." Price: in monthly installments of $425.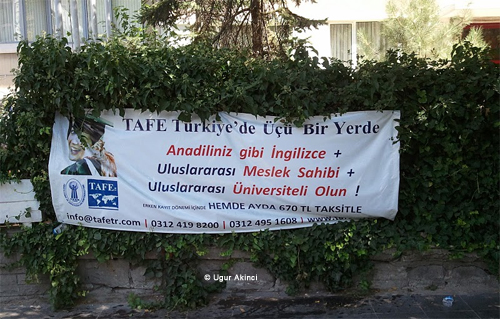 (BELOW): The prep school with the sign on the upper left promises to teach English in only 60 days.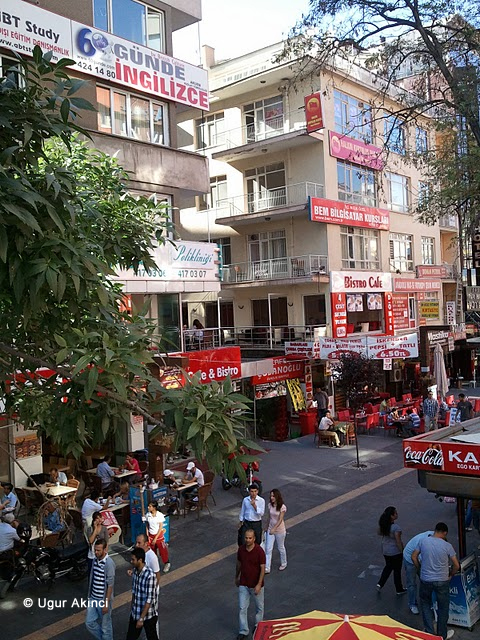 (BELOW): This school announces a discount to celebrate their 25 years in business. They are now offering their General English class for only $500 (TL 750).