The following two tabs change content below.
Latest posts by techwriter (see all)
© Ugur Akinci
This is the age of cloud computing and everything going online.
So is it surprising that there are new offerings out there proposing to solve your documentation needs online?
Dozuki.com is one such offering that promises to solve your hardware documentation needs.
If you're a hardware geek, a tinkerer, the kind of guy or gal who restores cars over the weekends or builds a robot just for fun, then Dozuki might be for you.
Boasting a great open interface, Dozuki might be the next thing you need after that iPad which already might've made its way to your garage. I think in the years ahead we'll see a lot of iPads used to find solutions to mechanical problems in garages all over the world and Dozuki promises to help.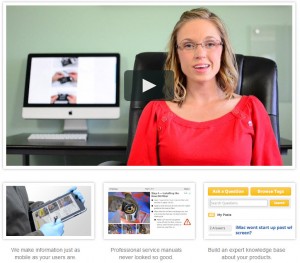 BETA version will be released soon. Register for it and join one of their free training sessions.