The following two tabs change content below.
Latest posts by techwriter (see all)
© Ugur Akinci
Everything's going online these days. Everything is being deployed out to a "cloud" somewhere out there in the cyber space.  So it's no surprise that Adobe has made this strong move to become your HTML editor of choice, exclusively online.
Since Adobe is also still trying to sell Dreamweaver, I'm not sure how the two products will duke it out in the long run. There'll probably always be a market for Dreamweaver for those very special projects that no online HTML editor, regardless of its number of features, can serve properly.
Here are the advantages of Adobe Business Catalyst (BC) , a modular solution to deliver complete web sites, including e-commerce:
(1) Nothing to download, maintain, patch, or upgrade. Adobe takes care of the backend automatically.
(2) BC builds businesses, not just web sites. The difference is crucial. Dreamweaver is for building web sites, one web page at a time.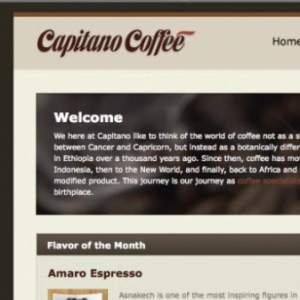 (3) Thanks to code modules, you can just drag and drop (or click and activate) whole sets of codes without typing anything. You need to know no PHP or MySQL to use BC.
(4) BC builds your CMS database automatically, behind the scenes. All you need to do is populate your catalog database.
(5) BC allows you to collect names and email addresses and conduct your own email marketing campaigns.
(6) BC comes with detailed analytics reporting, the kind we're used to getting free from Google Analytics.
I think Adobe BC has a lot of potential given the fact that you can try it for free for 30 days and then decide whether to start dishing out the entry-level fee of $19 a month.
This is a solution that can make you look good vis-à-vis your clients. I recommend a try. Watch the free videos too.