The following two tabs change content below.
Latest posts by techwriter (see all)
© Ugur Akinci
Here are a few really cool AuthorIt features that caught my eye during a recent webinar demonstration by the company founder and CEO Paul Trotter.
Searching for Content
AuthorIt is a powerful structured-authoring editor that allows you to use the same chunk of content many times over.
So searching for reusable content is a very crucial functionality that needs to be performed well to be useful and practical. Boy, does AuthorIt do it well!
Check out the screenshot below and you'll see what I mean: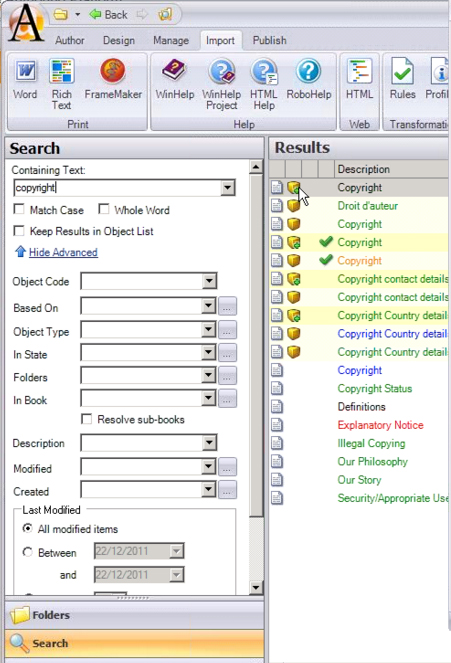 The search options that AuthorIt (AI) offers are truly world-class.
Moreover, AI also highlights those files in the database that contains your search term.
Suggesting Content Relevance
AI also suggests the relevance of the search results by using fuzzy-logic probabilities. Content that looks similar to the selected text/paragraph are highlighted with colors corresponding to that level of probability (see below):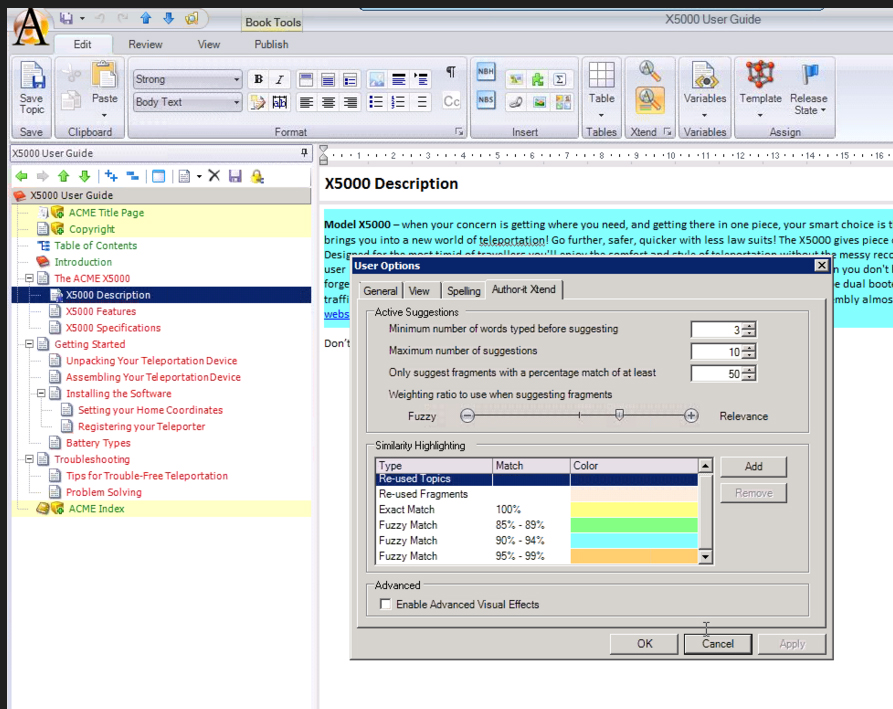 AuthorIt suggests reuse ideas by finding similar expressions in different files, listed even by their availability in different languages (see below).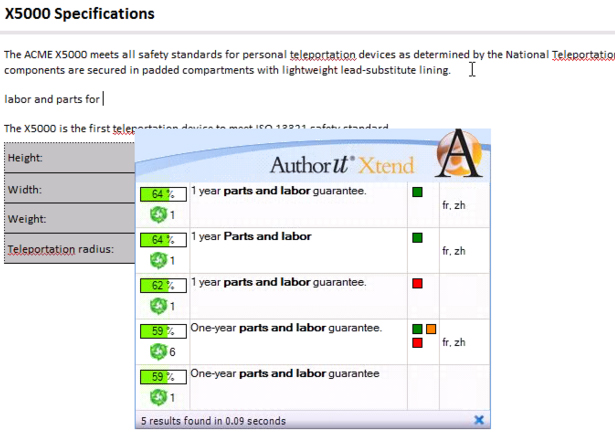 This is one mother-of-all XML editors that will certainly provide a competitive edge to those documentation departments that produce volumes of deliverables from modular and reusable components. No question about that.
As a professional technical writer I really like AuthorIt's sophisticated features and I wish I could afford a permanent license to use it for my daily documentation work.