The following two tabs change content below.
Latest posts by techwriter (see all)
© Ugur Akinci
Did you know that…
During Germany's invasion of Russia in the Second World War there was a brief period in 1943 when the crew of the German Tiger tanks learned how to operate their tanks not by studying their own German user manuals but the ones written by the Russians!?
Even though the German Panzer divisions were under strict orders not to abandon any Tiger tanks (at the time, the newest addition to the German armor) to the Russians, they still had to leave some Tigers behind after burning them and destroying their weapon systems. However, even from such wreckage, the Russians managed to reverse engineer the way a Tiger tank worked to the extent that they even wrote a "training manual" for them.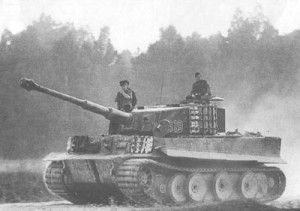 Let's listen to the story from a German Tiger commander, who wrote in his memoir:
"The wrecks and ruins provided the Russians with enough information that we had something new. In the operations that followed, we promptly found super descriptions by the Russians of our 'Tigers'. Every Ivan had them in order to become familiarized with our weak points. Since our leadership hadn't produced any training manuals, we were able to use the Russian publications for our training. In this manner, we were also made aware of our own vulnerable spots."
(from "TIGERS IN THE MUD: The Combat Career of German Panzer Commander Otto Carius")
One wonders if, in addition to all the shortcomings that German troops suffered from during the ill-fated invasion of Russia, they suffered from lack of good technical documentation as well…