The following two tabs change content below.
Latest posts by techwriter (see all)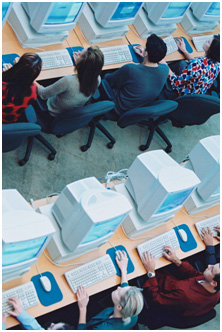 © Ugur Akinci
Writing Form 10-K Annual Reports is a lucrative niche that you should consider if you have a finance or investment background or feel comfortable with terminology of economics.
Here is a great web site where you can go and take a look at hundreds of annual reports filed each year by U.S. SEC (Securities and Exchange Commission): SECfiling-dot-com. There is a simple registration process but the site is free.
Another useful web site is business-dot-com.
And here are 3 useful tips if you decide to specialize in this technical copy niche:
1) Be very careful about your numbers. Check, double-check and triple-check corporate financial data. An annual report shares at least three years' worth of such data and there is no excuse for getting it wrong. Your future work in this tight niche and your reputation will partly depend on getting all the numbers correctly.
2) Establish a strict review procedure in advance and have authorized parties sign up on it. There is nothing worse than you finishing an annual report but either not finding the right person(s) to read and approve it, or facing the post facto accusation that you had the report approved by an unauthorized party. If you want to be paid or defend your rights in litigation, get such review authorization in writing before you start writing the report.
3) When talking about the corporation's activities give more emphasis to the activities where the company has a competitive edge. Always highlight the achievements of the company. If for example you're writing an annual report for a restaurant franchise and the same company also happens to operate bottling plants, mention the latter only after highlighting the restaurant business.
Check with the communications department of the corporation for which you'd like to write an annual report and ask them if you can offer your services as a technical copy writer. But before doing that it helps to study at least three different annual reports and understand how these detailed document are put together. Good luck!