The following two tabs change content below.
Latest posts by techwriter (see all)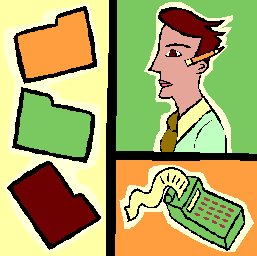 © Ugur Akinci
Every technical writer at some point in his or her career faces this problem until a solution is found: too many files thrown together in a folder, without any easy way to tell which is what.
Here are some of my own file naming tips that have helped me a lot over the years.
TIP 1:
If I'm writing a series of related files, files that form the individual parts of a larger set, then I start all of them with the same word so that when I fire up my Windows explorer, they all display bunched up as a group, one after the other.
For example, if I'm writing three articles on "Mediterranean Food.doc", "Chinese Eggrolls.doc", and "African Rice Dishes.doc" those are not the file names I give to them. Because if I do, then one would be displayed under "M", the second under "C" and the third under "A." They would be all over the place and hard to find visually at one look.
So I give them all file names that start with "Food" so that the new files names become "Food – Mediterranean.doc", "Food – Chinese Eggrolls.doc", and "Food – African Rice Dishes.doc".
Now, inside the explorer window, all these three articles would be bunched up nicely under "Food."
TIP 2:
Another concern that I had over the years is the risk of losing track of the versions of the same document over a period of months or years.
This is what I do:
I start the file name with same short description, abbreviation or acronym with which I name the FOLDER of the file. For example, if the main folder's name is UGUIDE-56, then I start the names of all the files in that folder with "uguide_56.doc".
I use underscore ( _ ) instead of hyphen ( – ), especially in technical writing, but that's a personal choice. (Most engineers prefer underscore, by the way.)
Then I follow it with version or release number to differentiate it from other versions, etc. Like: "uguide_56_v2.doc".
Lastly, I add the DATE on which the file is saved. You have no idea how that little piece of information can save the day since most of the time people want you to send them the latest copy of a file.
So the finished file name might look something like:
"uguide_56_v2_Sept_17_2008.doc"
(NOTE: You do not need to use MS Word to apply these file-naming tips. They are valid for all word processors, including OpenOffice which is another favorite – and free! – word processor of mine.)
Develop your own file-naming system and stick to it. You'll never regret it.