The following two tabs change content below.
Latest posts by techwriter (see all)
© Ugur Akinci
If you don't know anything about PHP and CSS you won't be able to follow most chapters in this advance-level volume. But if, on the other hand, you have at least some familiarity with PHP and CSS, then this book can help you master the intricate details of designing your own WordPress template.
Build Your Own Wicked WordPress Themes
also claims that the themes you'll be creating "really sell" but I think that's an unproven claim and thus I withhold the 5th-star from this review. As with selling anything else, making money from these themes has little to do with your ability as a WordPress theme designer and everything to do with your skills as an online marketer (much harder to acquire).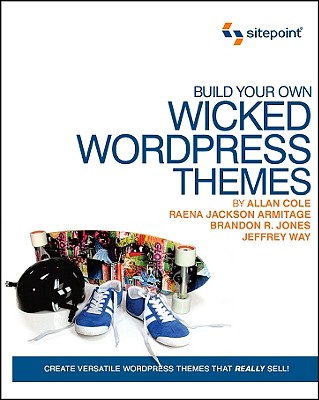 The book is organized with topics going from simple and general to harder and specific. I like that organization.
The authors first patiently explain how a WP theme works, which is nothing but a collection of PHP and CSS files.
Then they illustrate those components that make a great WP site. Every sample site mentioned is illustrated with great full-color screen shots.
The third part is devoted to explaining how to build a child theme from a WP framework. Once you understand that central concept, the rest is mostly about learning how to adapt the code segments provided to your own particular case. There are lots of "quick-and-dirty" lists and tips to quicken your progress.
The short chapter on widgets certainly goes a long way towards dispelling some of the questions you may have about how widgets really work.
The last part devoted to "Selling Your Theme", as I alluded to earlier, is the only chapter in this book that should be read with a grain of salt. After you read and apply what's taught in this book, you may succeed in making money or you may not. It depends on many factors that I honestly believe have little to do with knowing how to develop and program a WP site.
With that reservation, I give my full blessings to this excellent book about WP theme development.
Build Your Own Wicked WordPress Themes