The following two tabs change content below.
Latest posts by techwriter (see all)
© Ugur Akinci
http://www.wordnik.com is a special kind of dictionary. It not only provides the dictionary definition of a word but the following as well:
Examples

Etymology

Synonyms – Words with the same meaning

Antonyms – Words with the opposite meaning

Hypernyms – Words that are more generic or abstract

Hyponyms – Words that are more specific

Same context – Words that are found in similar contexts

Reverse dictionary – Words that contain this word in their definition
Yes, it's addictive 🙂
Here's what you get when you search for "happiness":
(Click to enlarge the images)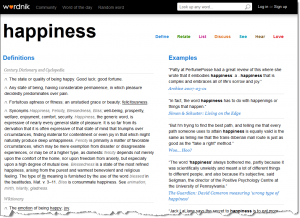 Some phrases do not have a definition unfortunately 🙁 But you still get usage examples: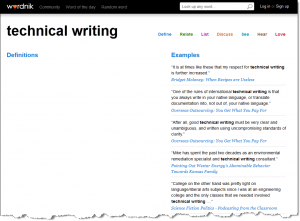 Recommended.