The following two tabs change content below.
Latest posts by techwriter (see all)
© Ugur Akinci
AutoCorrect options are not displayed by default on MS Word 2010 ribbon. And when you search for them, they're not intuitively easy to find either.
Here's how to locate and display the AutoCorrect options and add a link to your QUICK ACCESS TOOLBAR for easy future access:
1) Click File >  Options to display the Word Options screen.
2) Click and display the CUSTOMIZE RIBBON group of options.
3) Select the "Commands Not in the Ribbon" option from the drop-down command menu.
4) Select "AutoCorrect Options".
5) Select a tab from the drop down menu. Then click the New Group button to add a new group to that tab.
6) Click the Add button to add the AutoCorrect options to that tab as a new group.
 (Click to enlarge the image)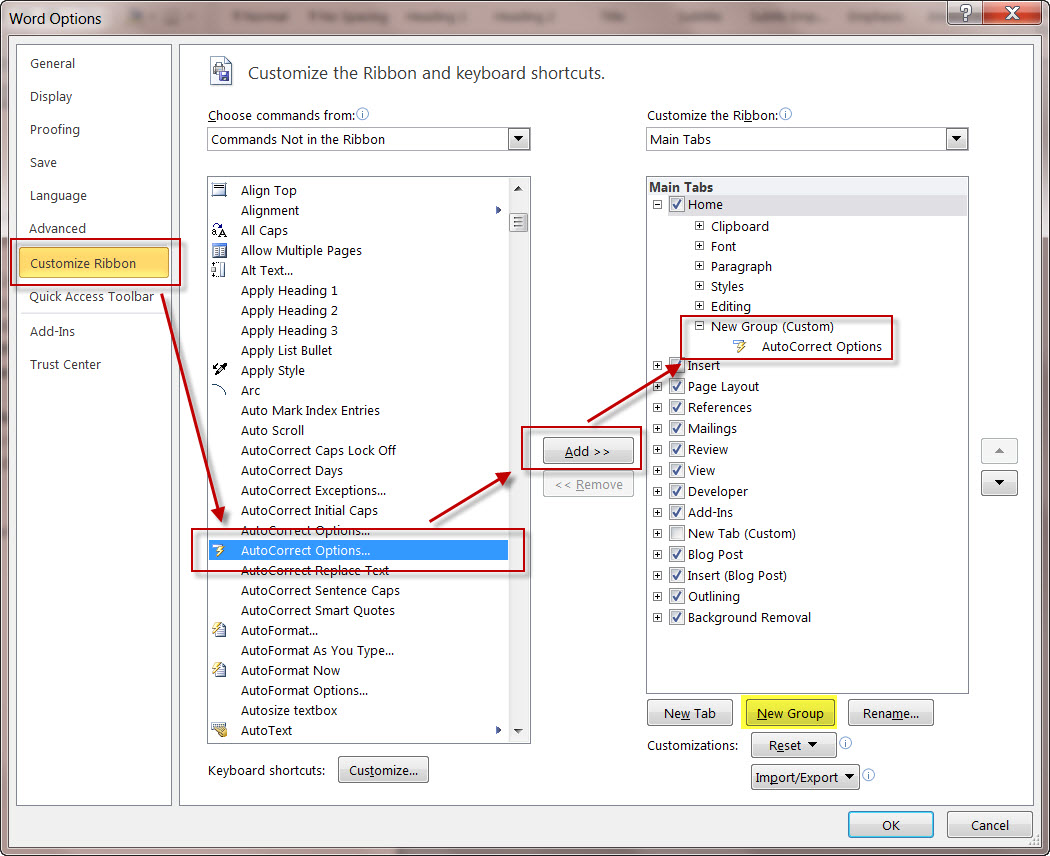 NOTE: To add the AutoCorrect options on to any other tab, select that tab in the Main Tabs list and click the New Group button before clicking the Add button.
7) Click OK to close the window.
Now the link to your AutoCorrect options will be displayed as a tool icon on your HOME tab:
 (Click to enlarge the image)