The following two tabs change content below.
Latest posts by techwriter (see all)
© Ugur Akinci
A recent visit to the doctor's office motivated me to think about whether these expensive and time-consuming face-to-face examinations are the best way to "optimize" every instance of doctor-patient communication in an age of Internet, iPhone and iPad.
Can't we reserve the face-time to most serious inquiries and do others over the Internet, for example?
Think of the time it takes to make an appointment. After making the appointment, you have to drive to the doctor's office and find a place to park. After checking into the waiting room, you realize they did not call it "waiting" room for nothing. After filling all kinds of forms and waiting for the doctor (who is sometimes late due to overbooking), you're admitted for examination. In my experience, most examinations last 5 minutes or less. It's either a quick prescription or a quick referral to a specialist. After spending like half a day, you get out of there in 5 minutes.
What would hap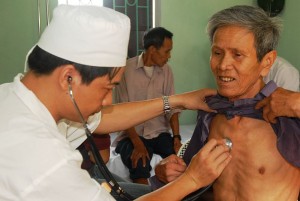 pen if the doctor consulted the patient first on a video conference, like the kind easily provided (and for free) by services like Skype. Most ailments can be described correctly through a list of symptoms even though I admit that there will always be serious cases when a doctor would need to see and examine a patient in person, at length.
But do you really need to see the doctor in person (let's say) the fifth time your child develops an ear infection and you need to use either the "pink stuff" or the "white stuff" (I'm sure the parents know what I'm talking about)? Or do you really need to see a doctor to get a referral for a physical therapist to fix a bruised shoulder? Couldn't most such services be delivered over the Internet, even by email?
Let's look at the pros and cons of such a milestone shift to "digital consultation".
The positives:
(1)  The cost of examinations should drop significantly since both the doctor and the patient would use (or "waste") less time for the initial consultation. Insurance companies — would they love or hate that? Couldn't decide yet.
(2)  The productivity of the physicians would rise since they can consult more patients in a day if the patients are available on the Internet and follow-up through email, totally at their own convenience. Email is a lot less intrusive than phone calls.
(3)  The patients would get more timely treatment since they wouldn't have to wait for days and weeks to get an appointment for a quick  initial consultation.
But there are a number of negatives as well…
(1)  The most serious issue is of course the confidentiality of the doctor-patient relationship. Who will be reading the email that you send to the doctor? The physician herself or the office secretary, the nurse, or the nurse's helper? Where will your emails and the recordings of videoconferences be kept? Who is going to be accountable for their authorized or unauthorized dissemination?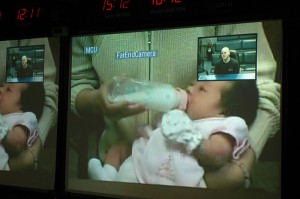 (2)  What would happen to the exclusivity of the doctor-patient relationship when it'd become increasingly easier to get ten opinions from ten doctors about the same issue in a single day? How committed both the doctors and patients would feel to the relationship when both could switch to another party at the click of a mouse?
(3)  When things go wrong, like when a certain prescription triggers a lethal reaction or a patient dies as a result of misdiagnosis, what will be the culpability of the digital venue? For example, what if the doctor or the patient missed a crucial communication because it ended up in somebody's spam folder? What if in the middle of an important transmission, the  servers crash and disrupt the exchange?
All these I believe barely scratch the surface of this issue. I know it's right around the corner and soon we, as both doctors and the patients, will have to consider the implications of this unstoppable drive towards digitization of communications in all spheres of life.
Where we come in as technical communicators is the phase when communication protocols and templates need to be designed for this new mode of exchange between the medical community and the general public. As professionals trained in GUI development, check list design, guideline design, structured authoring, flowchart development, procedural and description text writing, etc. we will probably have a brand new information design field that will require our expert services. New opportunities and responsibilities ahead.
What do you think about this post? What kind of documentation needs such a development might require? What are some of the problems and opportunities that you can see? Please feel free to share.
Public Domain images courtesy of Wikipedia.