The following two tabs change content below.
Latest posts by techwriter (see all)
© Ugur Akinci
Ivan Walsh is a freelance technical writer based in Dublin, Ireland. He ranked 14th in MindTouch's list of 400 Most Influential Technical Communicators and is the owner of the technical writing blog http://www.ihearttechnicalwriting.com/.
Question (1): How long you've been a technical communicator? Where do you work right now? How would you characterize a typical day at work?
ANSWER: Right now we're in Ireland. I work for a financial services firm writing 'very' technical documentation.
My average day…. mostly spent writing release notes, install guides and other parts of the documentation suite. This role is 100% about writing, whereas other roles in the past involved process design, diagramming, and web help. Right now, my day is spent writing, writing, writing…
Question (2): How did you become a technical communicator? Did you start out as one or did you switch to it from something else? What was the reason?
ANSWER: I started out as a programmer but found that I was fairly good at tech docs and moved into technical writing, more by accident than design. That was over 20 years ago. There have been gaps here and there as I've taken time out occasionally and explored other career options.
I've worked in London, San Francisco, Beijing and Dublin, Ireland.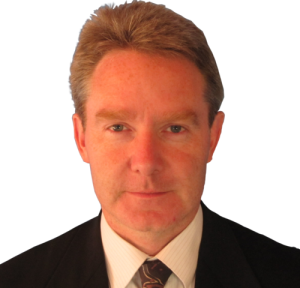 Question (3): What is the single most important change that you see in the technical communication sector since you first became a technical communicator?
ANSWER: No one thing stands out. I have been surprised that no serious rival to Adobe FrameMaker has emerged. In the industry, there is a push to develop more content for mobile devices.
Question (4): In your judgement, what is the best and worst thing about working as a technical writer?
ANSWER: The best… it's allowed me to work in the US, UK, and Asia and for that I'm grateful.
The worst… a former project manager once told me, before I started a project, that no one would read anything I was about to write. But to write it anyway. It was over 400 pages. Knowing that you're writing material that may never be read or valued can be a tad depressing at times.
"Specialize. You'll get better pay and earn more respect."
Question (5): What's your advice for those who are just starting out their careers as technical writers today?
ANSWER: Specialize. Learn a specific area, say bio-technololgy, finance, or pharma and really own this space. You'll get better pay and earn more respect.
Question (6): What's your views on globalization, out-sourcing, and the way it affects technical writers in the USA and abroad?
ANSWER: The world doesn't owe you a living. Most of the writers who complain about others stealing their jobs have never had to make the effort to move abroad, learn a new language and start at the very bottom.
Instead of seeing out-sourcing as a threat, see how you can use it to your advantage. For example, in China and India they're looking for experienced tech doc team leads. Maybe you could aim to be that person.
Question (7): What's the biggest myth about technical writing?
ANSWER: That you spend all day writing. Learning how to interview others is a key skill. Before you can write about something, you need to understand how it works and the best way to do this is to ask others.