The following two tabs change content below.
Latest posts by techwriter (see all)
© Ugur Akinci
Galileo, Courtier: The Practice of Science in the Culture of Absolutism is an important book that should be read by all those who are interested in history of science.
This is also a book that lays to rest the simplistic notion that science has "progressed" with one great mind lighting up another; Kepler read Copernicus, Galileo studied Kepler, Tyco Brahe read Galileo, etc. and through this "natural progression" of one great mind learning from another, Science with an upper case "S" has developed.
Biagioli makes obvious that that was not really the case. Development of science has depended on careful cultivation of patron-client relationships and calibration of power differentials in the princely courts of the 16th and 17th centuries as much as the content and intrinsic worth of the theories forwarded by "natural philosophers" like Copernicus, Kepler, Galileo, etc.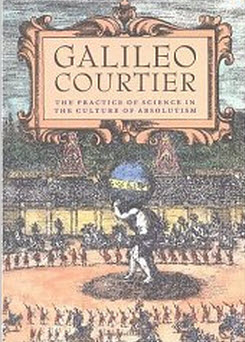 The central operative concept here is "self-fashioning", that is, the process through which lowly mathematicians (yes, mathematics was a low-brow craft-like skill back then) reinvented and fashioned themselves into "natural philosophers" in the service of the great royal houses of Europe like the House of Medici in Florence. Without that, their work was not perceived as credible and worthy of attention and patronage, regardless of the body of empirical evidence backing them up.
Focusing on the great Galileo Galilei, Biagioli gives a thoroughly documented and fascinating account of the superior social networking skills through which Galileo has ingratiated himself and cultivated one patron-client relationship after another. If he lived today, his Facebook account would probably have a million "friends" on it.
When one understands the extensive and self-serving social maneuvers Galileo was engaged in all his life, his trial in 1633 comes across less as a tragedy and more like the case of a social climber who tried to chew too much power too soon for his own good.
This is one of those books, an eye-opener volume, reading after which you can't look at those centuries with the same eyes. What has been presented to us at school as a straight forward linear process had in fact too many eddies, too many back and forth currents, ebbs and tides to make it believable. History, the reality of what had really happened, is usually too messy to express in simple formulas such as "the light of science conquered the darkness of medieval ages." There was a LOT MORE to it and Biagioli uses 350 pages to shed light on a small tiny corner of that process.
Galileo, Courtier: The Practice of Science in the Culture of Absolutism is not an easy read but definitely worth it.