The following two tabs change content below.
Latest posts by techwriter (see all)
© Ugur Akinci
I'm writing this after watching an informative and impressive presentation about HTML5 by Peter Lubbers.
When Apple first announced that iPad would not be compatible with Flash, as an old Adobe fan I was caught unprepared as much as anybody else. I have friends who bought not only Flash from Adobe but expensive training courses on how to use Flash as well. It had a steep learning curve but they persevered because they were told Flash was the "future." Well, the future was nice and exciting as long as it lasted.
After watching Lubbers' excellent introduction to the topic, I think I now appreciate better what's at stake here. I think eventually all of us who are interested in building web pages, sites, and applications will need to learn HTML5 in a hurry. If you already have a foundation in HTML4, I have a feeling it shouldn't be that hard to upgrade your skill set one notch higher.
Seems like with HTML5 things will be easier and faster, thanks to the new super-duper browsers including IE9 that are powerful enough to support HTML5's nearly 400 (and counting) features and do all the mega processing required to support the "simplicity" of HTML5 behind the scenes.
Many things that used to need extensive Java Script codes and plug-ins will from now require only a simple line in HTML5, I understand. Like embedding videos and other multimedia components.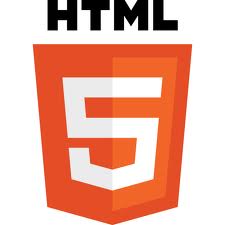 Lubber recommended this site for all beginners: http://html5boilerplate.com/
You can now insert HEADER and FOOTER elements into your web pages and embed them together with NAVIGATION and SIDEBAR components with simple HTML5 code.
Illustrations with animations is another HTML5 novelty. Imagine drawing an online network diagram which shows data packets moving along the connections, all with just one line of code.
HTML5 also allows the users to enjoy their web applications off line. It embeds a new kind of "web images" so that you don't need to link to them at the source all the time. That of course would make the web pages much faster to download.
HTML5 allows the browsers detect the machine from which you are requesting the pages and enable you to download different versions of the same site. For example, if you are on a desk top, you'll perhaps get a 3-column version of a newspaper, whereas if you've dialed in from an iPad or mobile phone you may get a one-column layout. All done automatically thanks to HTML5 and CSS3 magic.
I think exciting days are ahead for technical communicators who enjoy working and developing on the web.
NOTE: Oh, one other thing — frames and framesets are history too I understand.