The following two tabs change content below.
Latest posts by techwriter (see all)
© Ugur Akinci
A reusable snippet in SmartDocs is any reusable block of text and media.  Think of a snippet as a "library item" that you can use any time you like by inserting it at where your cursor is. When you have a text saved as a snippet you do not have to write it anymore. It saves time and energy and makes single-sourcing possible.
You can create a reusable snippet pretty much out of any text and image you like in a MS Word technical document.
Steps are easy:
(1) Select the text (and image, if you like) that you'd like to save as a snippet. The act of selection enables the New Snippet button on the SmartDoc tab:
(Click images to enlarge them)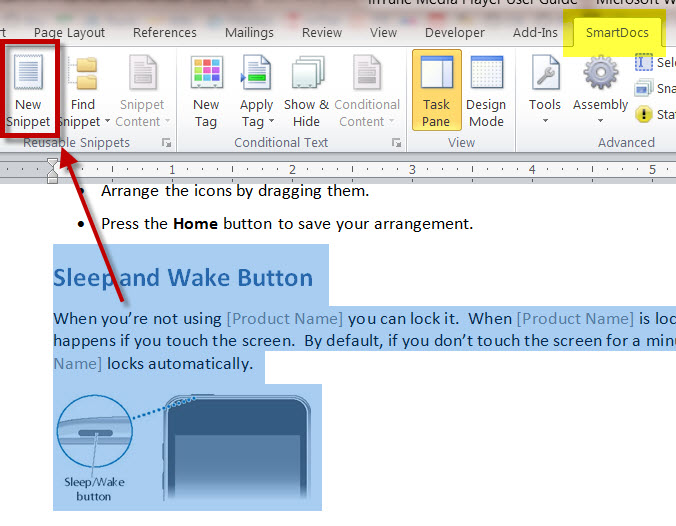 (2) In the New Reusable Snippet Wizard, click Next to display the Repository field. Think of a repository as a "library shelf" where you'd like to keep and organize your reusable snippets. For this example, we'll select "Technical Publications":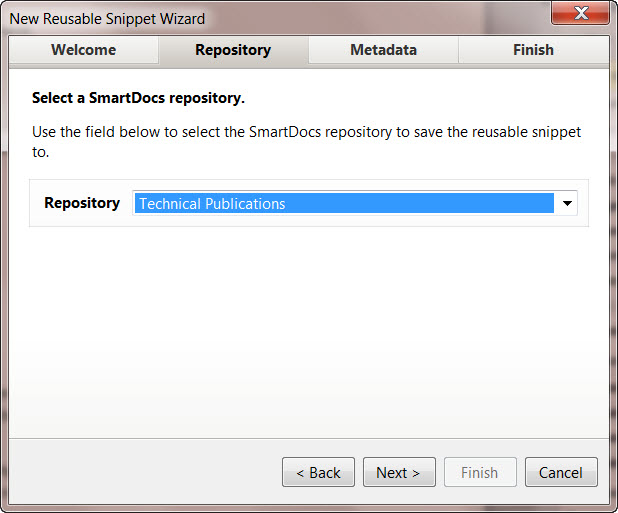 (3) Click Next to connect to the SharePoint server (you need to have SharePoint installed to use SmartDocs) and display the Metadata dialog box of the wizard: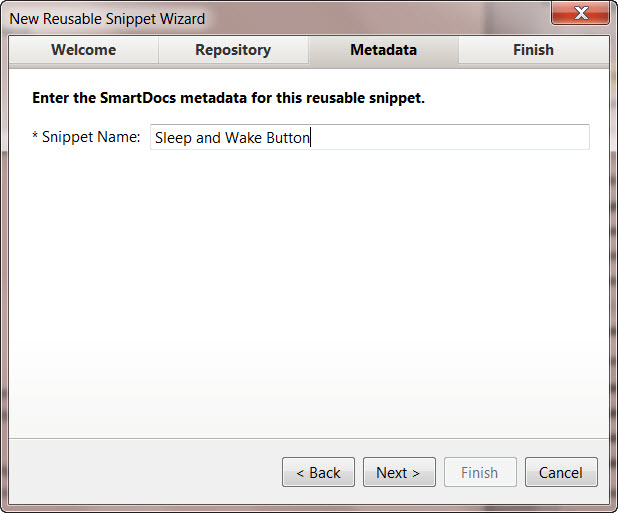 We entered "Sleep and Wake Button" as snippet name.
(4) Click Next to validate the new snippet.  The Finish screen will confirm that you succeeded to create a valid new snippet.
(5) To find your new snippet, search for it in the Task Pane by entering any part of the snippet name. We search for the search term "Sleep" and here it is: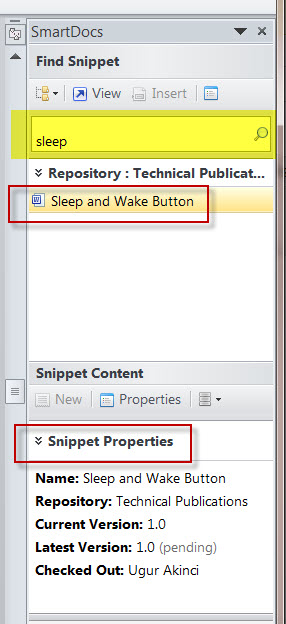 (6) To insert the snippet, double click it in your task pane. You can also drag and drop it wherever you like. This is what a newly inserted snippet looks like:

(7) To view the snippet BEFORE inserting it, click the View button on the Task Pane menu bar: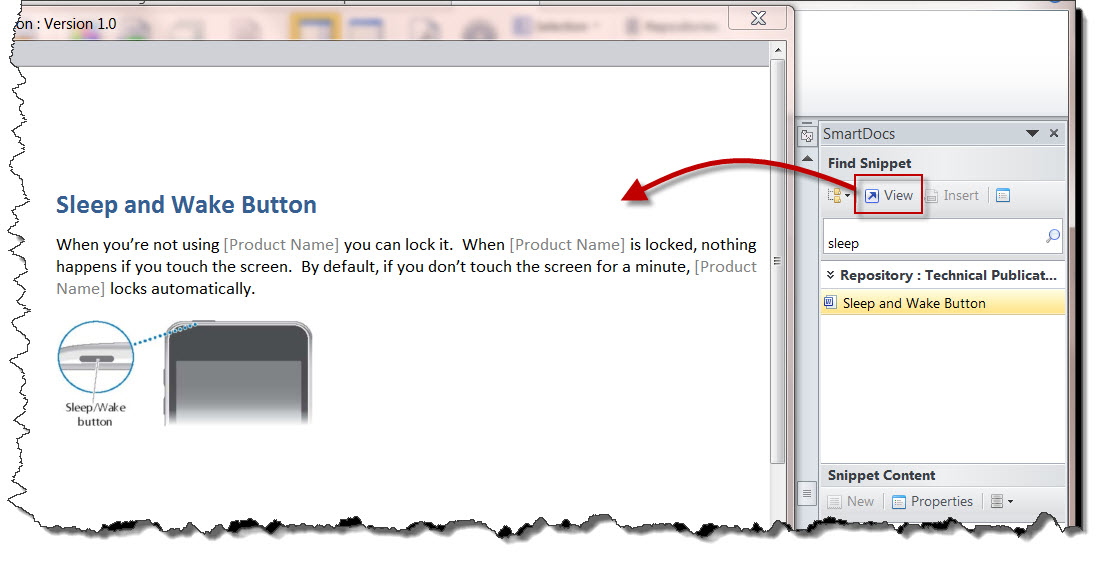 (8) To delete the snippet, select it and press the Delete button.