The following two tabs change content below.
Latest posts by techwriter (see all)
© Ugur Akinci
Andrea Wenger is a senior technical communicator at Schneider Electric and the President of STC Carolina Chapter. Andrea's blog is www.WriteWithPersonality.com. You can also follow her on Twitter at @AndreaJWenger.
(1)   How long you've been a technical writer? Where do you work right now? How would you characterize a typical day at work?
I've been a technical writer at Schneider Electric for 14 years. Despite my title, writing is a small part of my job. I work primarily on mature product lines. Most of the documentation work I do is maintenance, or the creation of new documents based on existing ones. So I spend more time editing than writing, usually with translation in mind. I also create new artwork or revise existing line art in my documents. Unlike tech comm jobs in the software industry, my work still requires page layout skills. My company manufactures electrical equipment, so we produce printed documents that go into the box with the products. In some cases, they're tiny documents that go into tiny boxes. I often wish there were a tech pubs competition category for "most information in the least amount of space." I excel at producing those kinds of documents, but there's not a lot of demand for that skill anymore.
Producing documentation is perhaps 50% of my job. The rest of my time is spent managing documentation. This includes analyzing new projects, collecting source material, attending team meetings, tracking reviews, coordinating translations, loading completed documents to the data repository, communicating with print vendors, and managing contractors.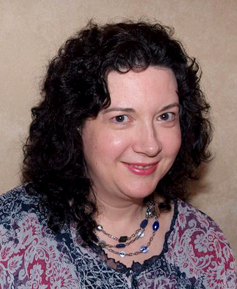 (2)   How did you become a technical communicator? Did you start out as one or did you switch to it from something else? What was the reason?
I started my career as a business directories editor. I got into technical communication when my husband was transferred from Allentown, PA to Raleigh, NC for his job. I began as a technical translation coordinator and moved into technical writing. With my degree in English, it was a natural transition for me.
(3)   What is the single most important change that you see in the technical communication sector since you first became a technical communicator?
The movement toward single sourcing has led technical communicators to think in terms of content rather than documents. That's the big paradigm shift of the past 15 years.  Other changes, like structured authoring, XML, DITA, translation memory, and even outsourcing are all related to that single change in thinking.  
(4)   In your judgment, what is the best and worst thing about working as a technical writer or a technical illustrator? 
I'm an artist, so I love the creative parts of my job: writing, editing, illustration, page layout. I also enjoy analytical tasks, like problem solving and process improvement. But the administrative parts of my job–such as project management, budgeting, and invoice processing–are a chore to me. When I have to track my projects in a spreadsheet, I feel like my soul is dying. But project tracking  is important to avoid missing deadlines, especially since I juggle 20-30 projects at a time.  So I'm looking for ways to trick myself into thinking that project management is fun.
(5)   What's your advice for those who are just starting out their careers as technical writers today?
Technical communication is one of the best ways to make a living as a writer. The pay is good compared to most other writing gigs, and it's a lot more creative than most people think. I still believe that the most important skill for technical communicators is writing. So make sure you know the basics–grammar, punctuation, usage. Write concisely. Never waste a word. Write simple, direct sentences. Think like your customer so that your customer doesn't have to think.
"You must be comfortable with technology. You must be adaptable and willing to learn new tools."
But the technical part is also important. You must be comfortable with technology. You must be adaptable and willing to learn new tools. Intellectual curiosity is critical for technical communicators. Keep up with the industry and know what's on the horizon. Mobile is going to change our jobs forever, so learn all you can about it. Get engaged with the tech comm community, which is very active on Twitter and LinkedIn. I also find that my membership in the Society for Technical Communication connects me to others in the field in a way that the Internet can't. Personal, face-to-face relationships still count. Get to know people in the industry before you start looking for a job, and they will help you find one. Be a leader. Share your knowledge. The job market is still tough, so get your name out there.
(6)   What are your views on globalization, out-sourcing, and the way it affects technical writers in the USA, and abroad?
I take a long-term view of globalization and outsourcing. Globalization of technology and technology jobs is going to make the world a better place in the long run. It's creating more consumers with incomes to buy products. That means more good jobs and opportunities globally. And if U.S. companies and governments are smart, they can find a way to capitalize on that. But in the short term, if you or someone you know loses a job to outsourcing, it can be excruciating. There's no guarantee against outsourcing, but the best way you can protect yourself is to avoid becoming a commodity. If all you do is write and edit, then you're a commodity. You need to have other skills and job responsibilities that can't be sent overseas. Find a way to save money for your company. Look for ways to improve on a product or a process that your company values. Ask folks in product support what the primary pain points are for customers, and figure out how to eliminate those pain points. And most importantly, make sure that other people in the company know what you're doing. Perception is more important than action in how the company evaluates what you do.
(7)   What do you see in the future of technical communications?
Technical communication is constantly changing, and it's often difficult to anticipate with any certainty what's coming. But I think we're at a unique place in history, in that even though technology is changing more quickly than ever, some changes are certain. Mobile is the future. It won't be long before the content we produce will be accessed mostly on smartphones and tablets, from anywhere in the world. And we have to be ready. It also seems pretty clear to me that alternate energy jobs are going to be huge in the twenty-first century. Even if you don't believe in global warming, there's no denying that fossil fuels are a dwindling resource. The cheap sources of oil have mostly been tapped, which means that oil production is getting more expensive. The alternate energy sector has the potential to create a new wave of high-tech manufacturing jobs in the U.S., which means more work for technical communicators. So even though the economy isn't great right now, I think the future looks bright.