The following two tabs change content below.
Latest posts by techwriter (see all)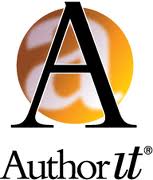 © Ugur Akinci
Author-it, the integrated technical documentation publishing platform, recommends a folder management best practice that might help you in all your documentation projects as well.
Author-it recommends you organize your document content under the following three general folder categories:
(1) Shared Folders
These are the folders with content shared and used by all writers in a technical publishing group. They have the lowest security access. They include:
TOC and Index page templates.
Front and Back pages.
Legal language.
Disclaimer and disclosure text.
Address, maps, and access information.
Front matter content.
Copyright language.
Style guides.
Company History or "About Us" information.
Logos and commonly used icons.
FAQs.
(2) Working Folders
These are the folders that contain the actual project content that the writers are working on. You can organize them by client, department,product name,  document type, project title, project type, and even years or time period. You can restrict the mid-level access only to those writers who are working on specific projects.
(3) Restricted Folders
They have the highest security access. These folders contain document templates, media objects, paragraph and character style definitions, font folders. Main folders Author-it uses are called Standards, Media Objects (called "Master Pages" in FrameMaker), Publishing Profiles, and Styles. Authors may read these folders but cannot edit them.